Artist Highlight: Week of 4/6 – 4/12
Lynn Goodman, Ceramic Artist & Educator, is a native New Yorker. She currently lives and works in Brooklyn. She received her BFA at the Philadelphia College of Art (now known as the University of the Arts), and went on to receive a MFA in Ceramics at Southern Illinois University at Carbondale. Lynn has shown nationally in juried exhibits and invitationals, and is a former partner of the cooperative crafts gallery, Brooklyn Artisans Gallery. She teaches wheel throwing, hand building and the occasional glaze calculation class at local ceramics studios in the New York City area and at the college level. Lynn's art and process are best described in her own words opens in a new windowhere.
Learn more about Lynn's work on her opens in a new windowwebsite or follow her on opens in a new windowInstagram.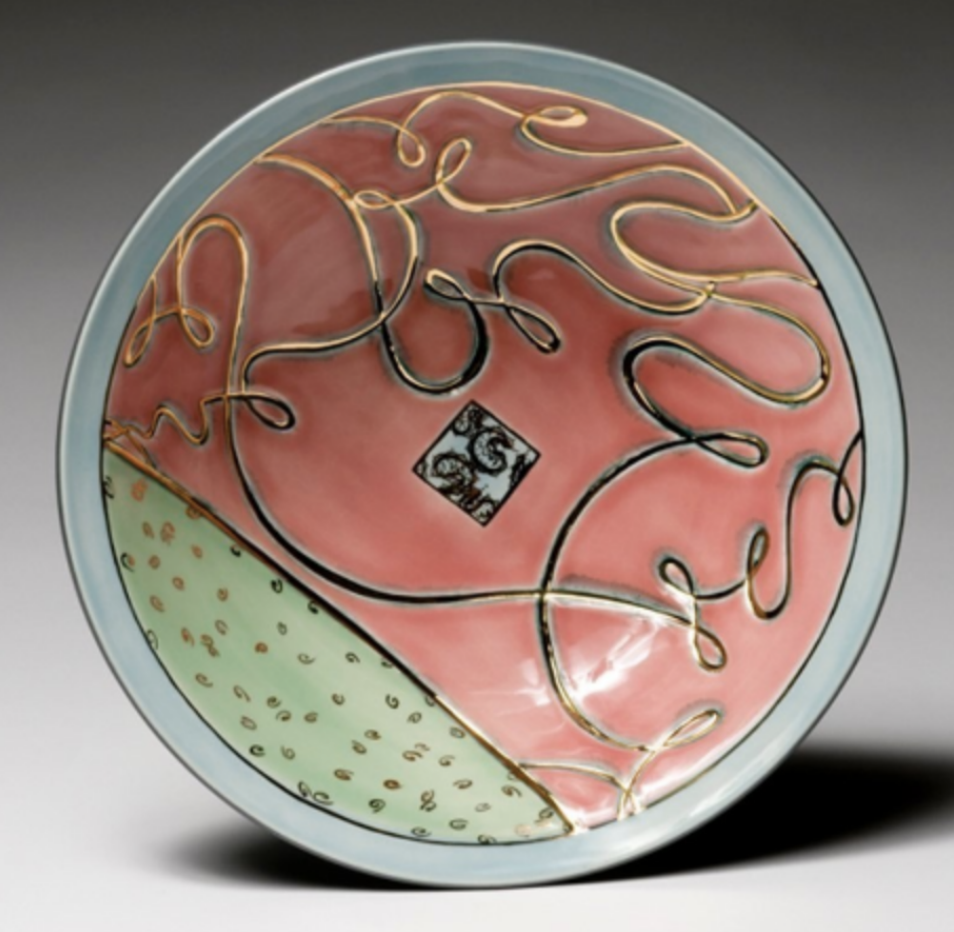 Interactive Tools for Young Artists
opens in a new windowScrap Coloring: If your kids love to color, they'll enjoy playing with digital patterns using Scrap Coloring. There are many templates to choose from and the areas within these can be filled with either solid color or a range of patterns. The patterns can also be reconfigured by adjusting the colors.
opens in a new windowScribblify: (iOS and Android app): This free app has a huge range of brushes, backgrounds and colors that encourage kids to play with color, lines and symmetry. The app is easy to use and kids can start drawing instantly. If you want more information on the app, the opens in a new windowScribblify website explains everything. The app is free but you can pay for more tools in a Premium version.
Additional Resource Links
Ceramics
opens in a new windowJohn Baymore: What Makes a Tea Bowl a Chawan?
Adjunct Professor of Ceramics at New Hampshire Institute of Art, John Baymore, lectures at NCECA 2016 about the aesthetic and philosophical themes that make a tea bowl a chawan.
opens in a new windowJapan Spirit and Form #6: Japanese Tea Bowls
"The Cosmos in the Hand" is the sixth episode of the NHK series, Japan: Spirit and Form, which focuses entirely on Japanese tea bowls. This is an in depth look at the history, traditions, and aesthetic trends of tea bowls. The roots and influence of Chinese ceramics on Japanese pottery is also explored as well as the influence of Japanese pottery on European artists and potters.
Mixed Media
opens in a new windowShara Hughes Interview: Changing the Way We See- Louisiana Channel (2019)
Shara Hughes (b. 1981) is an American painter, who is particularly known for her colorful invented landscapes. In 2017, Hughes was included in the Whitney Biennial, and her works are held in many private and public collections. She lives and works in New York City.
opens in a new windowAi We opens in a new windowiwei: With Out Fear opens in a new window o opens in a new windowr opens in a new window Favor- BBC Imagine (2011)
Ai Weiwei is a Chinese contemporary artist active in sculpture, installation, architecture, photography, film, and curation. His powerful works focus on social, political and cultural issues. This video demonstrates how his life and art reflect his belief that, "It's only when art connects to ordinary feelings and ordinary common sense that it becomes more powerful." Highlights include his installation with 100 million ceramic sunflower seeds.This video is in Mandarin and English with subtitles.
Artistic Challenge – Surreal Selfies
As opens in a new window#MCCGoesDigital, we will be sharing a weekly Artistic Challenge with our community that everyone can participate in from home.
With this week's artistic challenge, Surreal Selfies, we challenge you to create a surreal portrait of yourself that highlights a different part of your personality than what you would usually show the world. We're using the term selfie loosely for this prompt, your portrait can be an assemblage of meaningful items, a photo of your beloved pet, whatever you like. In these strange times we'd like to use our art to add a little bit of levity into this week.
This opens in a new windowarticle has some great tips for creating surreal photos using your smart phone. Also, Apps like opens in a new windowMirror Photo & Video Editor, opens in a new windowSurreal Wigs, and opens in a new windowUnion, are all great tools to get started creating surreal photos on your phone, and they are all free on the App Store, or Google Play!
Evan's Surreal Selfie
opens in a new windowMy Surreal Selfie is inspired by, and maybe even a love letter to, the Saved by the Bell opening credit reel, and 2010s Vapor Wave design aesthetic. Enjoy! For more information about this week's artistic challenge, click opens in a new windowhere.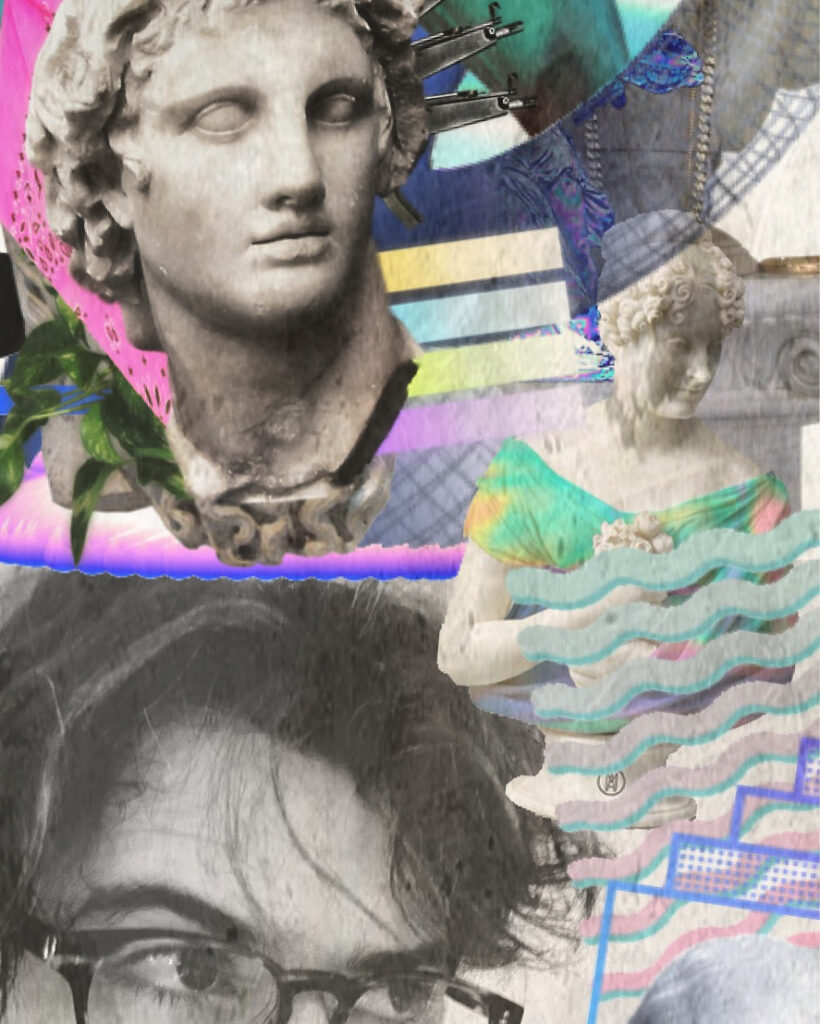 Artist Highlight: Week of 3/30 – 4/5
Studio Apprentice, Alex Lebedev, writes about his experience rebuilding a wood kiln in Washington, CT. Read more about him opens in a new windowhere.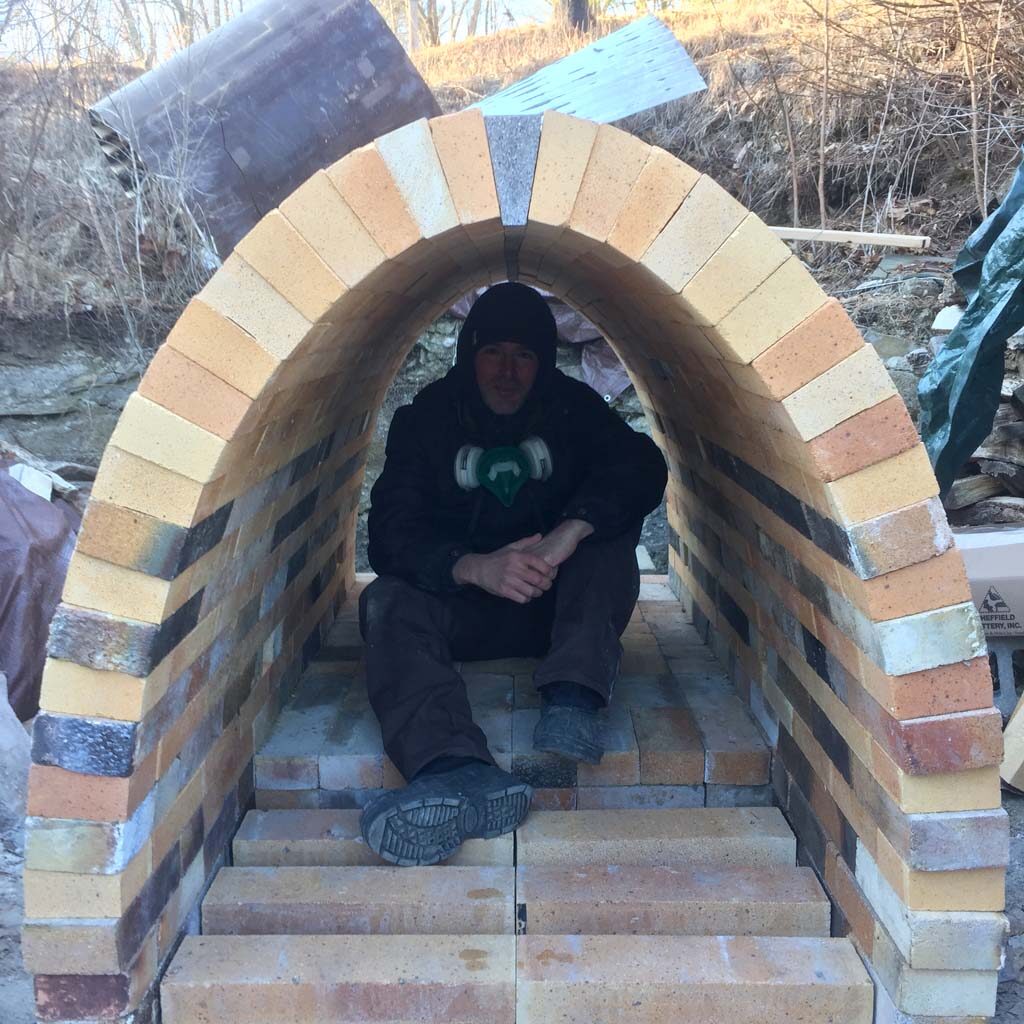 Artistic Challenge – Fond Found Objects
For our first community challenge, we ask that you scour your home for an object that you have collected along your journey that has a greater significance than what one would expect upon first viewing. Once you have found an appropriate item (it can be literally anything, as long as it's meaningful to you), snap a picture of it, and write a short blurb about what the object is and what it means to you. At the end of this week, we will include your responses into our weekly newsletter and social media accounts. Post your responses on your social media accounts with the hashtag #EAartchallenge, if you don't use Facebook or Instagram, but would still like to participate, you can email your responses to ehagan@mannycantor.org.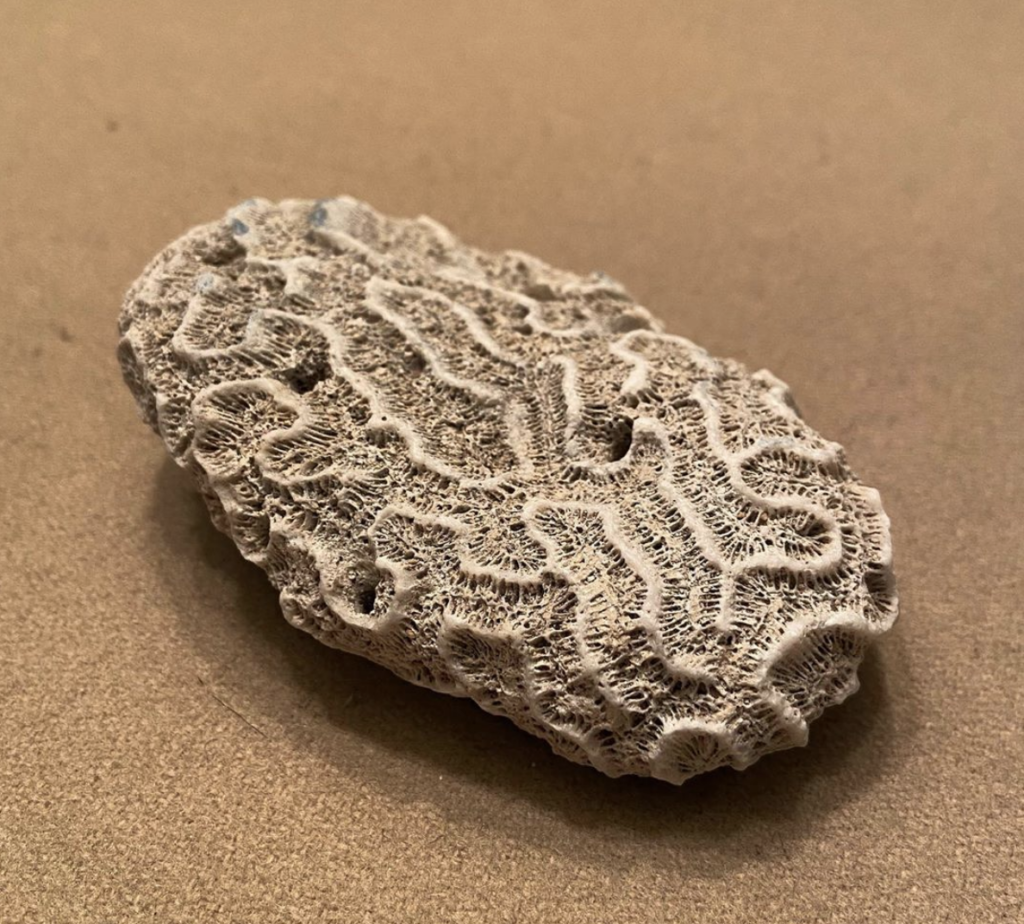 Artist Highlight: Week of 3/23 – 3/29
Evan Hagan is a Brooklyn based Ceramist, Illustrator, and Educator with almost two decades of experience working in the arts. His artwork has been exhibited in numerous juried shows, invitationals, and private collections, both nationally and internationally. Evan first began working in clay at the age of 15 when he was accepted as an apprentice to The Peoria Art Guild in his hometown of Peoria, Illinois. Training as an apprentice for 2 years before continuing his artistic studies in college where Evan studied under professional artists who mentored him in a multitude of artistic disciplines. These include illustration, sculpture, mold making and casting, photography, painting, printmaking, and what would become his life's passion, ceramics.
Evan Hagan is a Brooklyn-based ceramicist specializing in slip-cast, wheel thrown and hand built ceramic vessels. He is also an illustrator. It is very interesting to see interplay between his ceramic work which focuses on smooth textures and simple billowing shapes and his illustrations which are highly detailed often gritty works art that are reminiscent of 80's and 90s culture.
Here's a little more about Evan in his own words: "While in high-school, I was fortunate enough to be accepted as an apprentice to the Peoria Art Guild in my home town of Peoria, Illinois. As an apprentice I was given the opportunity to study a number of artistic disciplines: oil painting, photography, metal working, printmaking, and ceramics.
I fell in love with ceramics the first time I sat down at the wheel. It's almost 18 years later and I'm still throwing, still exploring, and still growing every time I start spinning the wheel. My ceramic work is focused on the tension between utility and embellishment. Pushing the form of an object as far as it can while still maintaining its intended function. Exploring the tension between surface and form." See more of Evan's work at: opens in a new windowevanhagan.com.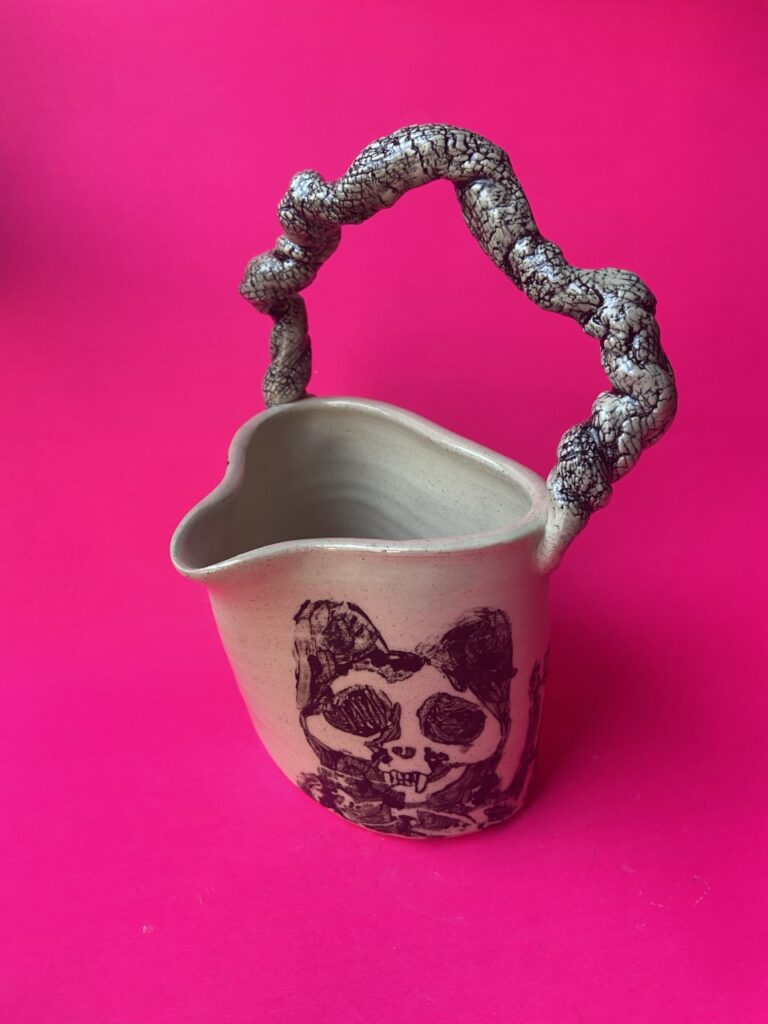 Additional Resource Links
With the National Council on Education for Ceramic Arts Annual Conference canceled, visit the opens in a new windowClay Share Con site to stay up to date and connected to the field of ceramics arts. This site provides 5 days of clay demonstration videos, discounts, and giveaways. Students can watch live, enter giveaways, or view all recorded events according to their own schedule. Organized by Jessica Putnam-Philips, potter, educator, founder and head instructor at Clay Share. Jess will be doing most of the demos and announcing all the prize winners live.
George Condo interview: opens in a new windowThe way I think
George Condo (b. 1957) is an American contemporary visual artist working in the mediums of painting, drawing, sculpture and printmaking. Condo mixes input from art history's masters – such as Velasquez, Manet and Picasso – with elements of American Pop Art. He distorts and renews this material so that it stands out and becomes his own: a kind of strange hybrid that blurs boundaries between the comic and the tragic, the grotesque and the beautiful, the classic and the innovative. As part of the wild art scene in New York in the early 1980s, Condo was close to painters such as Jean-Michel Basquiat and Keith Haring, and worked for Andy Warhol's Factory, applying diamond dust to silkscreen.
Condo's work is in the permanent collections of MoMA, the Whitney Museum, The Solomon R. Guggenheim Museum and the Metropolitan Museum of Art in New York, the Broad Foundation in Los Angeles, Tate Gallery in London, Centre George Pompidou in Paris and Astrup Fearnley Museum of Modern Art in Oslo, among others. He is the recipient of an Academy Award from the American Academy of Arts and Letters (1999) and the Francis J. Greenberger Award (2005). Condo lives and works in New York City.