Edgies Teen Center and College Prep Program
Teen Center Activities
Edgies Teen Center is committed to empowering New York City teens ages 13 to 18, ensuring that they have the skills, resources, and opportunities to achieve their full potential. In our program, Edgies teens receive individual guidance from highly qualified staff as well as access to immersive professional studios and academic enrichment. We aim to generate in participants the skills and motivation necessary to succeed through quality educational, recreational, and social programs.
Teen Center Classes are currently being held virtually. If you are an enrolled student, please email info@mannycantor.org for more information.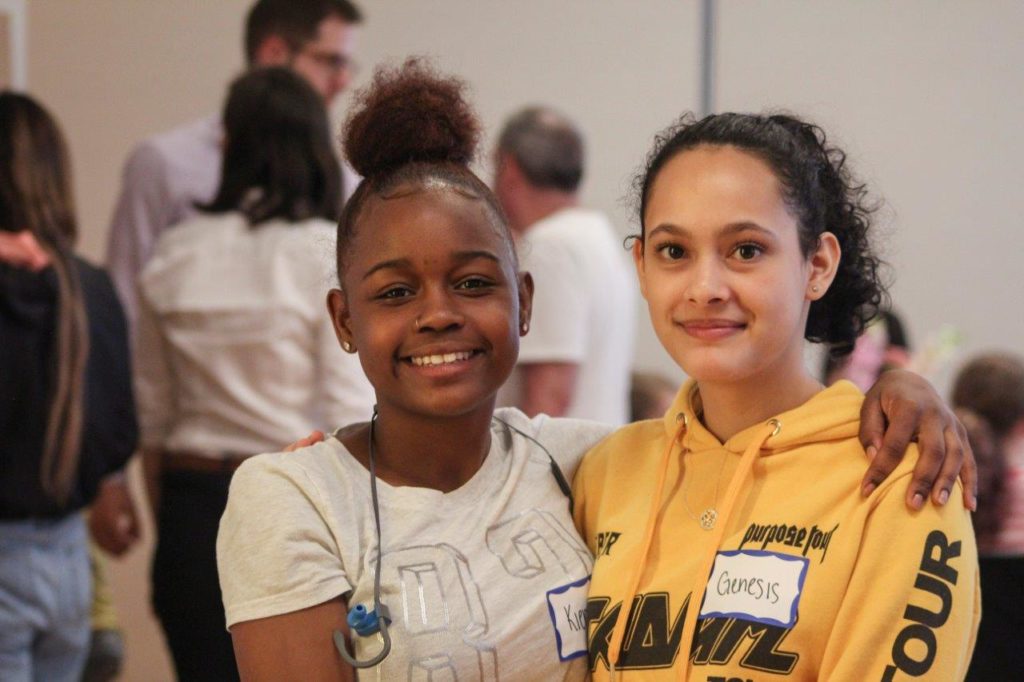 WINTER ACTIVITIES
Basketball Intramurals
Hone your skills on and off the court through this amazing collaboration with NIKE Ambassadors. Participants improve their strength, skill, speed, and confidence while building their leadership and collaborative abilities through a series of competitive tournaments.
Coding & Video-Game Design
Students learn how to conceptualize and create original video games from scratch! No prior experience required. Our amazing partner E-line Media walks you through creating a theme, characters, and a story line and helps you develop coding and skills in virtual-reality creation.
Keystone Club
Teens are exposed to leadership development opportunities by participating in activities in three focus areas: academic success, career preparation, and community service. With the guidance of an adult advisor, teens learn how to positively impact members, the club, and community.
WeThrive Entrepreneurship
WeThrive is a national organization equipping youth so that they can own their future. Using entrepreneurship as a practice field, youth of under-resourced communities create a real business venture from which they earn real revenues as they acquire the skills needed to succeed in the workforce of tomorrow.
Youth Dialougue
Youth Dialogue is a dialog program based on the concepts of social justice issues, self-care and self-reflection.
College Prep
We want you to thrive academically!
Edgies Teen Center partners with a College Prep Program here at MCC to provide tutoring, and college prep programming, to our youth.
Sophomore Skills (Starts in February 2019)
Join us Tuesday evenings from 6-8pm (dinner provided) to prepare for the PSAT. During this time you will learn key testing strategies and sharpen your math and English skills, setting you up for success on PSAT, SAT, and Regents exams.
Junior Advisory & SAT Prep
Gain the tools and skills needed to successfully take the SAT test, apply for college, and prepare for a future career. Instructors will walk Juniors through the college application process, fiscal responsibility, summer internship and job placement, and career planning. Juniors will strengthen test-taking skills, and become familiar with SAT math and English content aligned with the newly redesigned SAT Exam. Dinner is provided.
Senior Advisory
Tailored specifically for graduating high school seniors, Senior Advisory walks students through every aspect of the college application process. Participants are also eligible to attend free college financial aid workshops. Senior Advisory is offered Monday-Wednesday. All senior class participants must select one day a week to attend.
Senior Mentoring
Senior Mentoring program runs on Tuesday evenings (dinner provided). Volunteers work one-on-one with specific students throughout their college application process. Students must choose a day for senior advisory to also be eligible for senior mentoring.