Infant and Toddler Center
Nestled in the heart of the Manny Cantor Center, our full-day Infant and Toddler Center at the Educational Alliance Preschool empowers children to explore the world through their own eyes. Led by nurturing, experienced teachers, children ages 3-24 months explore light-filled surroundings and build joyful social interactions with peers. Our educators work in partnership with our families: teachers help parents navigate the amazing journey of early childhood, and parents help teachers to best understand their own child's unique gifts.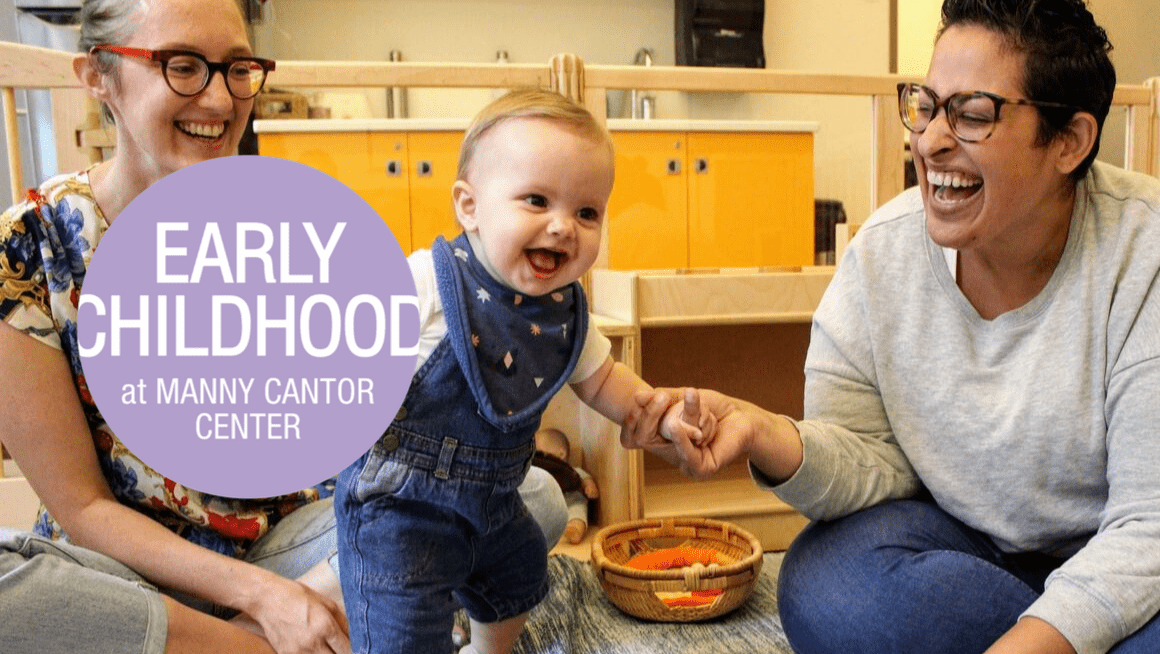 A New Vision For Infant and Toddler Care
Our program is poised to be a change maker in the landscape of infant and toddler care and education. See some of the program highlights that set us apart below.
Led by professional and highly experienced teachers
Facilitated learning through selection of materials, support of peer socialization, and cultivating a space for listening, exploration and wonder
Focus on attachment and care (eating, sleeping, diapering), and relishing these opportunities.
Creating a community of partnership between parents, children, and educators
Guided by Jewish and universally relevant values, such as generosity, gratitude, and kindness
5-day, 3-day, and 2-day options available to support working families