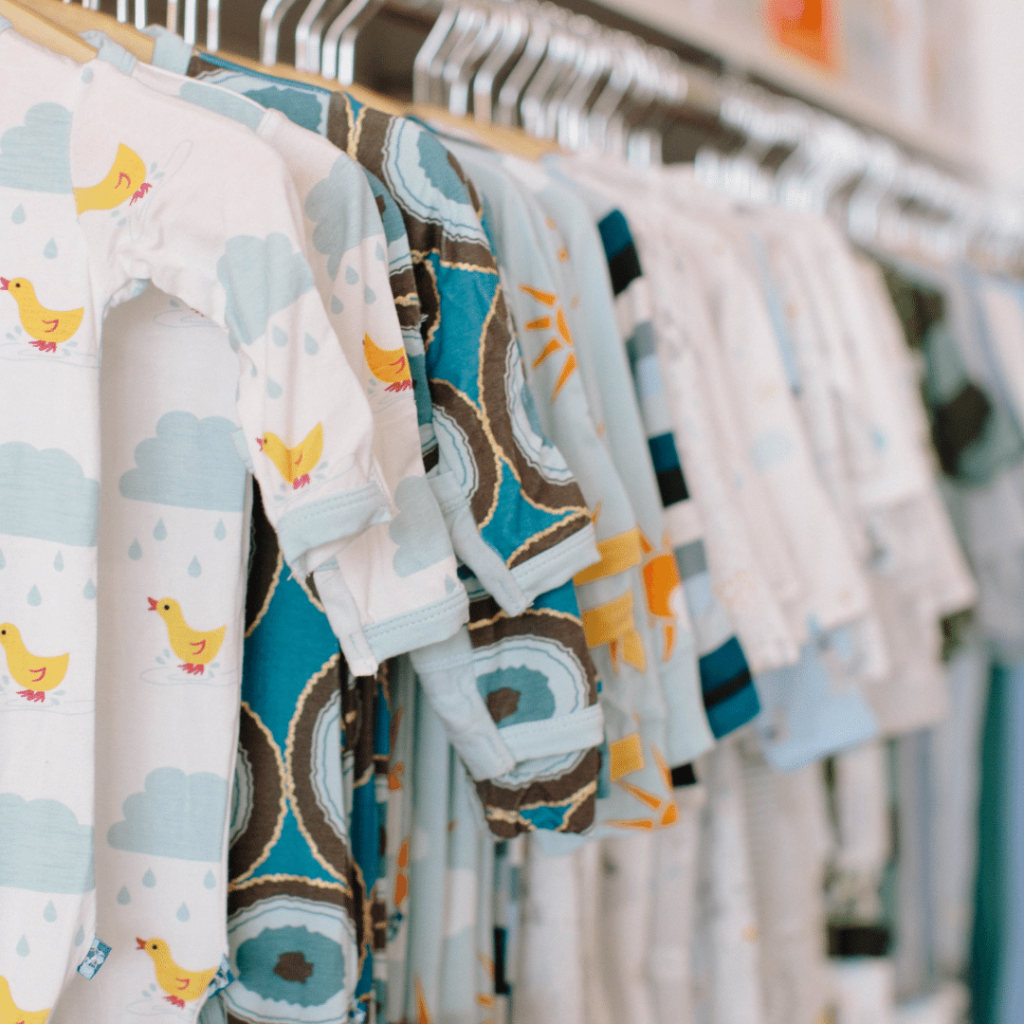 Are your children outgrowing clothes faster than you can buy them? Do you have toys ready for a new home? Looking for a place in the neighborhood to volunteer your time? ReLoved Boutique at Manny Cantor Center is a partnership between the Askwith Kenner Family Resource Center and Early Childhood @ MCC where children's gently used apparel, books, furniture, and other treasures find new homes. We carry sizes infant-5T.
RLB also features food staples, diapers and formula. Just stop in to shop or drop-off items in the bin directly in front of the store. When you visit the RLB stop by our new adult section. Pick up a pair of shorts, a warm coat, shoes, or an outfit for your next job interview.
ReLoved Boutique is managed by staff, parent volunteers, and community volunteers who believe in promoting sustainability and an economy of sharing. We are devoted to repurposing useful items in the spirit of giving, receiving, and community.
All items at ReLoved are FREE and available to all in our community.
ReLoved Boutique Hours:
Monday – Thursday | 9 am – 4 pm
Closed Fridays
Donations accepted Monday – Thursday | 9 am – 4 pm
DONATING TO THE BOUTIQUE:
We ACCEPT clothing, footwear, accessories, toys, and books. **Unfortunately, we are unable to accept large furniture, strollers, and cribs. We invite you to share a picture that we can post on social media. If someone expresses interest, we can arrange to drop off and pick up at the Boutique. Please contact us in advance for further instructions at

[email protected]

.
DROP-OFF LOCATIONS / TIME:
Please drop off donations directly at the Family Resource Center located on 1R level of Manny Cantor Center @ 197 East Broadway.
WE ARE NOT ABLE TO ACCEPT:
Used underwear
School or local business gear with logos (clothing brand logos are okay)
Anything for bath, bedding, feeding, or that is upholstered. This includes stuffed animals, teething toys, mattresses, towels, sippy cups, plates, etc.
Appliances and electronics
CONDITION OF GOODS:
Clothing/ Footwear /Accessories
All apparel must be washed, odor-free, and pet hair-free. All items should be in ready-to-wear condition.
Please help by folding all clothing neatly.
We cannot accept any items with holes, tears, stains, missing buttons or trim, broken zippers, or anything that needs to be repaired.
Please label and sort your donation bags in the following categories:
1 – Sort by size – 0-3 months / 2T / etc.
2 – Sort by season – Spring / Summer, Fall/ Winter
3 – Sort by categories – PJs, pants, long sleeves, short sleeve jackets, formal, etc…
 Be our "Stylist" for the boutique by creating Bundle Packs. These will be grab and go packages that have 2-4 complete outfits packages (Ex: shirt/ pants/ shoes, dress/ leggings/shoes, onesie, PJ sets, etc)
Furniture / Equipment / Toys
Items should be gently used or play condition.
Items must meet current safety standards and include all parts. We cannot accept items with broken or missing parts, or that are in need of repair.
We cannot accept items that were recalled by the manufacturer.
**ReLoved Boutique and Manny Cantor Center are not responsible for money, personal items, or documents left inside donated items. Please make sure to check all items before dropping them off**