Early Childhood @ MCC | Mission, Vision + Values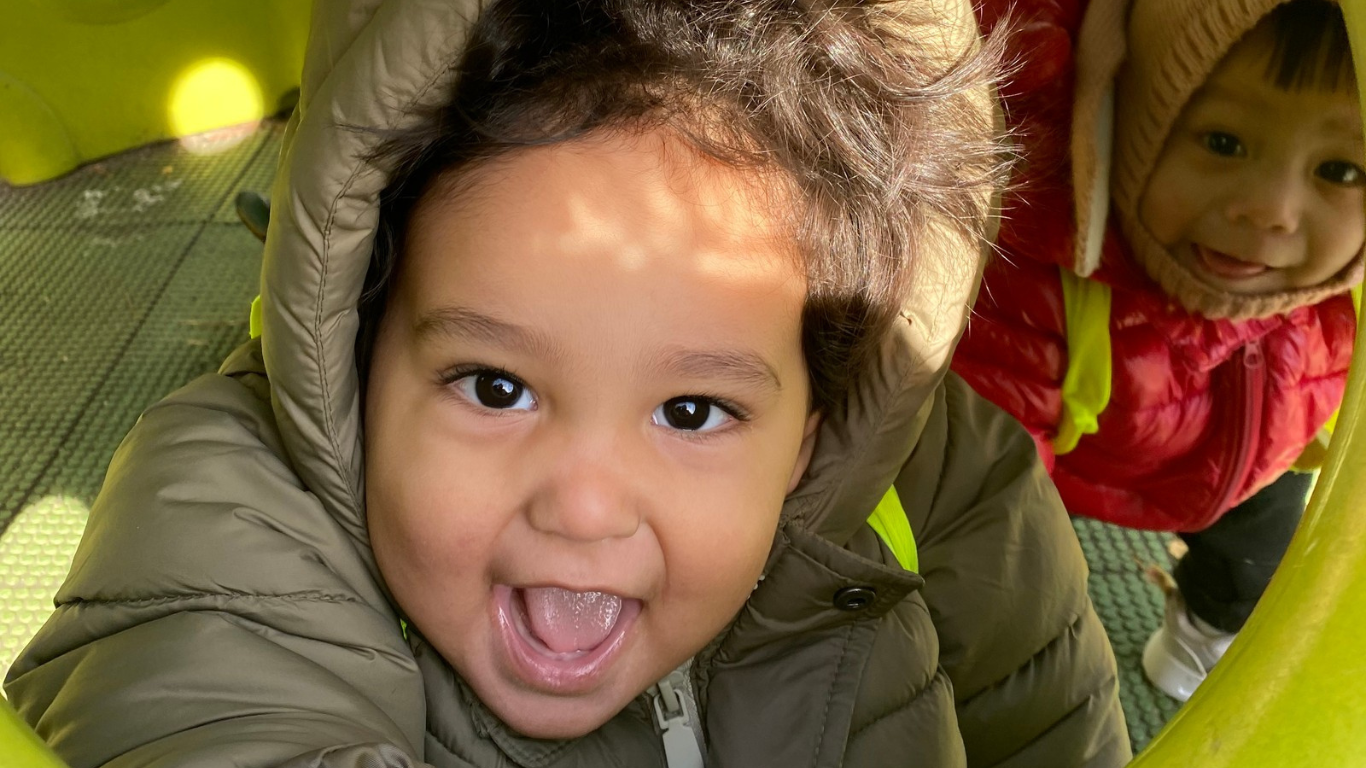 Our Mission
Early Childhood at Manny Cantor Center is an inspired, responsive and progressive neighborhood preschool built on the following principles: All children are competent, capable, and curious. All families have something to contribute. We are stronger together.  
Equity + Access
In too many parts of our city, income determines access to high quality early childhood education. Early Childhood at MCC is working to disrupt this model. We believe that children benefit from attending school in integrated classrooms, that reflect the diversity and strengths of our communities. To this end, our school incorporates Early Head, Head Start, Universal Pre-Kindergarten (3K + UPK), and tuition funding to serve families across the Lower East Side.  
Our Philosophy
Inspired by progressive schools around the world, we follow an emergent, project-based curriculum. Our teachers create joyful learning environments that foster inquiry, exploration and reflection, and work collaboratively with children to co-construct curriculum that draws inspiration from the world around us. Families are our partners, working together to build a seamless bridge between home and school, and to nurture and celebrate children's complex identities.  
School Nestled Within a Community Center
We are nestled within the Manny Cantor Center, a living laboratory of the universal Jewish values of inclusion, diversity, and community. Housed in the flagship building of the historic Educational Alliance, MCC offers award-winning programs and critical services for young children, teens, young adults, and older adults of all backgrounds.
 我们的使命 
曼尼康托尔中心(Manny Cantor Center)早教中心是一所具有启发性、注重反响、不断进步,建立在以下原则之上的社区学前教育学校:所有的孩子都是能干的,具备才能和充满好奇心的。所有的家庭都有所贡献。我们团结一起时会更加强大。  
平等 + 权益 
在我们城市的许多地方,收入决定了接受高质量的早期儿童教育的机会。MCC的幼儿教育正在努力打破这种模式。我们相信,所有儿童都可以从反映了我们社区的多样性和优势的综合教室上学中受益。为此,我们学校结合了早期启蒙计划,启蒙计划,学前班 (3K + UPK)学费资助和自费多种计划,为下东城的所有儿童和家庭提供服务。 
我们的理念 
受世界各地进步学校的启发,我们遵循一种新兴的、基于项目的课程。我们的教师创造快乐的学习环境,促进探究、探索和反思,并与儿童合作,共同构建课程,从我们周围的世界获得灵感。家庭是我们的合作伙伴,共同在家庭和学校之间建立起一座无缝的桥梁,并培养和赞美儿童的复杂身份。  
坐落在社区中心内的学校 
我们坐落在曼尼康托尔中心内,这是一个基于普世犹太价值观,具有包容、多样性和社区理念的生活实验室。位于历史悠久的教育联盟的旗舰大楼内的曼尼康托尔,为各种背景的儿童、青少年、年轻人和老年人提供获奖的项目课程和重要服务。 
Nuestra Misión
Educación Infantil del Centro Manny Cantor es una escuela preescolar progresiva, inspirada, receptiva, y construida sobre los siguientes principios: todos los niños son competentes, capaces y curiosos. Todas las familias tienen algo que aportar. Somos más fuertes unidos.  
Equidad + Acceso
En demasiadas partes de nuestra ciudad, los ingresos determinan el acceso a una educación infantil de alta calidad. El programa de Educación Infantil del Centro Manny Cantor está trabajando para romper este modelo. Creemos que los niños se benefician de asistir a una escuela con salones de clases integrados, que reflejan la diversidad y las fortalezas de nuestras comunidades. Con este fin, nuestra escuela incorpora Early Head Start, Head Start, 3K y UPK, y fondos de matrícula para servir a familias del Lower East Side.  
Nuestra Filosofía 
Inspirados por escuelas progresistas alrededor del mundo, seguimos un plan de estudios emergente, basado en proyectos. Nuestros maestros crean ambientes s de aprendizaje alegres que promueven la curiosidad, exploración y reflexión, y trabajan en colaboración con los niños para co-construir un plan de estudios inspirado por el mundo que nos rodea. Trabajamos junto con familias para construir un puente entre el hogar y la escuela, y para nutrir y celebrar las complejas identidades de los niños.  
Una Escuela Ubicada Dentro de un Centro Comunitario
Somos parte del Centro Manny Cantor, un laboratorio viviente de los valores universales judíos de inclusión, diversidad y comunidad. Ubicado en el edificio insignia de la histórica Alianza Educativa, el centro ofrece programas galardonados y servicios críticos para niños, adolescentes, jóvenes adultos y personas mayores de todos los orígenes.