Meet the Early Childhood @ MCC Team
Leadership and Administration
Martha Lee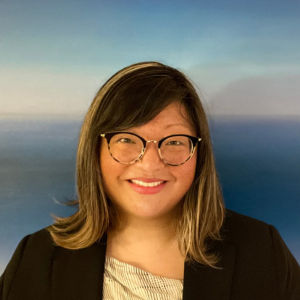 Martha Lee is the Senior Director of Early Childhood at The Manny Cantor Center. She has been working in education for over two decades with the majority of her experience in early childhood education. She feels passionate about educational justice and high quality early childhood education for all students. Martha started her career as a speech-language pathologist and has been working various roles in educational administration for the past 15 years. Prior to coming to EA @ MCC, she was with the Department of Education working to support schools that provide specialized services to students and subsequently in special education administration. Martha earned her BS from Northwestern University, MA from University of Colorado, Boulder, and her School Building Leader and School District Leader advanced certification from Hunter College. Martha lives in Chelsea and is the proud mother of three teenagers: one two-legged and two four-legged. She can be found baking, cooking, or forest bathing in her free time.
Yulis Guevara
Yulis Guevara is the Director of Education for the 3K and UPK programs. She has been working in early childhood education for over a decade and is dual-certified in general and special education. She is thrilled to be a part of MCC as she grew up on the Lower East Side and still lives in the community. In her free time, you can find Yulis attending a concert or hanging out with her anti-social dog.
Chloe Lin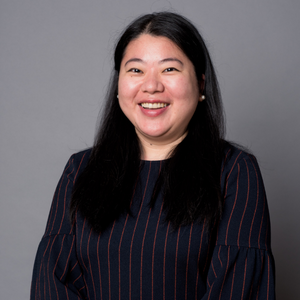 Chloe Lin has joined our team two years ago and is one of our program coordinators at MCC Early Childhood. She is able to speak English, Chinese Mandarin, Wenzhounese, and some Cantonese. Prior to joining our Early Childhood team, she worked at a major airline as a supervisor specializing on pricing analysis, revenue and travel production management. Her past work background gave her full experiences and understandings of customer services, event planning, coordination and office administration. She is a problem solver and loves seeing the smiles on people's faces after issues/questions getting resolved or answered, and she also enjoys being around lovely children, so this is why she decided to join our team. Outside of school she loves photography, art, architecture, cooking and hiking. 
Robin Mauro
Robin Mauro has been working in the area of early childhood special education for more than 20 years. As a learning specialist, she has held positions as a classroom teacher, SEIT, educational evaluator, and preschool director. Robin is an advocate for children who has devoted her career to providing positive learning opportunities for all children through an interdisciplinary approach and collaboration with parents, teachers, and related service professionals. Robin has earned a BS in Early Childhood Special Education and an MSEd in Advanced Learning Disabilities from Hunter College.
Robin is a native New Yorker and mom to two almost grown-up city kids. Robin has a deep connection to the Educational Alliance as her family emigrated from Eastern Europe after WW2 to land in NYC where their first home was around the corner at 26 Jefferson Street. The "Edgies" as it was affectionately referred to, is where her family learned to speak English, learn "American" skills, and find employment so this organization, community, and building hold a very special place in her heart. In her free time, Robin enjoys spending time upstate, walking in the woods, epicurean adventures, and exploring neighborhoods and small towns, both locally and internationally.
Ana Rodriguez-Nelson
Ana Rodriguez-Nelson is a Program Coordinator for EC@MCC. She sits at the first floor reception area. Ana enjoys contributing to the exciting community advances that happen every day at the Educational Alliance. She graduated from Mercy College with a Summa Cum Laude Bachelor's degree in Psychology and a Master's Degree with Distinction in Organizational Leadership. While in school, she earned the Beta Upsilon Chapter Delta Mu Delta of Business membership for her exemplary academic performance and leadership skills, and made the Dean's list for several years as well as earning the Psi Chi certificate, The International Honor Society in Psychology. She also earned a Family Development Credential from the University of Connecticut, Center for the Study of Culture, Health and Human  Development. Throughout her career, she has held several coordinator positions, which amount to more than 25 years servicing the underserved population of New York City within the Non-Profit/Government sector.  She is committed to helping families and excited to be part of the commitment to break the cycle of poverty among our families by presenting a holistic approach that addresses and assists our families' lives. She is inspired daily by her husband, four children, and two grandchildren to give her best. In her free time, she likes to read, crochet, knit, and play with her granddaughters.
Joslyn Pagan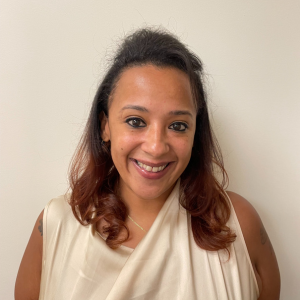 Joslyn has worked for Educational Alliance for the past eight years in various capacities and is currently the Director of Operations. Joslyn was born and raised in the Lower East Side and has been working in early childhood programs within her community since 2008. She is a passionate and dedicated person who thrives on ensuring that both teachers and families have access to the highest quality childcare experience.
Sarah Toles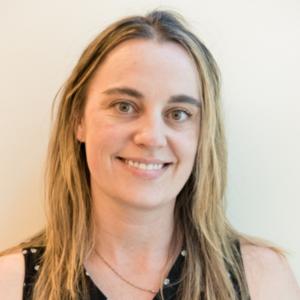 Sarah is the Education Director of the Infants, Toddlers, and Twos program. She previously worked as the Associate Director of Preschool for the 14Y and before that taught at the Manny Cantor Center working in the Infant, Toddler + Twos, and 3K classrooms. She has been involved at MCC as a teacher and parent for many years.
Before moving to New York City, Sarah worked in an early Head Start daycare center in Berkeley, California that specialized in working with parents
with special needs
and also at a private integration preschool for children with varied abilities
.
Sarah
has her special education and general education certifications (birth-2
nd
 grade) and holds
an M.S. in Education from Bank Street College of Education.
Stephanie Smith-Waterman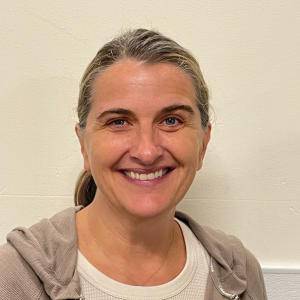 Stephanie Smith-Waterman brings over 25 years of experience serving children and families in a variety of mental health and educational roles.  She is dedicated to holistic and preventative services including fostering healthy communication, problem-solving, and early childhood education to promote well-being within our community.  She has joint Master's Degrees in Social Work (MSW) and Public Service Management (MS Mgmt) from NYU and an undergraduate degree in elementary education.  Stephanie provides on-site supportive interventions and consultations for youth, teachers, and families, as well as offers regular referrals and close collaboration with the Askwith Kenner Family Resource Center (FRC). In her free time, you can often find Stephanie taking walks, making music, and spending time with her family, especially her three children and husband.
Rhina Yumbla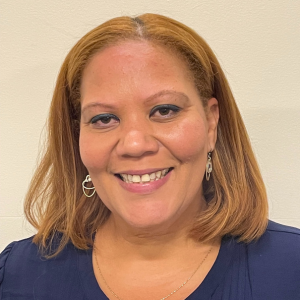 Rhina Yumbla is the Director of MCC's Early Childhood Home-Based Program. Rhina has worked for the Home-Based program at MCC for over 15 years as a home visitor and family advocate. Rhina has also overseen the Prenatal program for the past 4 years of her time at MCC, providing support and child development education for moms-to-be and families of infants and toddlers.
Before working for Educational Alliance, Rhina worked at East Harlem Little Sisters of the Assumption Family Health Services as a Home Visitor and Head Teacher at their Developmental Toddler Nursery. Rhina has a BS in Psychology Child Development from Syracuse University. In her new role as Director of the Home-Based Program, Rhina looks forward to continuing to support families enrolled in the program through one-on-one visits with their assigned home visitors. This work is tailored to the families' specific goals, interests, challenges, and priorities. The program offers families opportunities to gather in person, join other children and families in group classes, participate in parenting workshops, and access mental health and social work support. In her free time, Rhina enjoys listening to music, developing her social media pages, learning new hobbies such as photography, and baking, and creating DIY projects, like seasonal decorations. What she enjoys the most is spending time with her family, her four sons, and their dog Reese! 
Sophia Bien-Aimé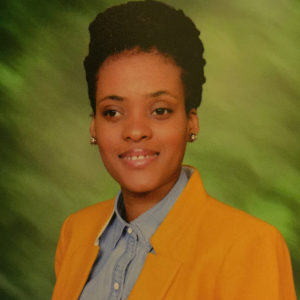 Sophia Bien-Aimé has served young children and families in NYC for over a decade. She is intentional and conscientious in her work with young children and is committed to providing quality early childhood education to all children. Sophia has experience working with children ages five years and under. She believes in partnering with families to support their children's development and learning. Sophia values collaboration and making connections with those she meets. Service and quality of care are at the core of her practice. Sophia's purpose is to enrich the lives of the children and families, with whom she encounters.
Sophia is currently a graduate student at Bank Street, pursuing a dual certification Master's Degree in Early Childhood Education. Through self-development and her studies, Sophia continues to enhance her practice. She is open to learning and welcomes a challenge.
Sophia's creativity and love of nature are reflected in her interests. She paints and draws in her spare time. Her artwork is often inspired by nature, animals and people. Some of her other interests include creative writing, travel, creative arts and gardening. With her appreciation for nature and its beauty, Sophia enjoys spending time outdoors. She is free spirited and enjoys the little things in life.
Connor Benson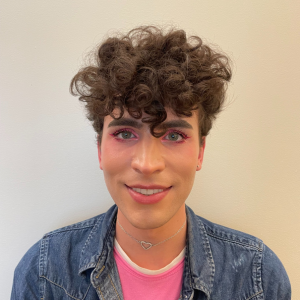 Connor Benson is now starting his third school-year teaching at MCC. Having started as a floater, Connor is excited to begin the 2023-2024 school year as an assistant teacher! He graduated from the University of Pennsylvania in 2021 where he majored in Gender, Sexuality & Women's Studies. Connor has worked with children previously at the Nationalities Service Center and the Kinney Center for Autism Research, both in Philadelphia. Connor loves partnering with caregivers to support the whole family and getting to look at the world through the eyes of children. He also loves to sing and always brings music into the classroom. Connor believes wholeheartedly in the individuality and dignity of every child, and can't wait to get to know the children and families this upcoming year. 
Oliver Cope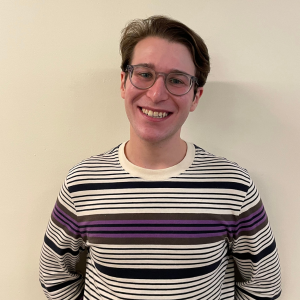 Oliver Cope (he/him) is a recent graduate from Wesleyan University where he studied psychology, history, and education studies. He has worked with kids ages three and four for five summers now and is eager to take the next step at Manny Cantor Center and Education Alliance! Having grown up in and around lower Manhattan, he looks forward to working in the Lower East Side and applying what he has learned during his undergraduate experience in tangible, meaningful ways. Some of his prior work experience includes being a counselor at various summer camps across New York State, creating project-based learning curricula for an education technology organization, spearheading his college newspaper as an editor-in-chief, and leading his college's all-gender frisbee team as a team captain. He aims to translate these skills into the classroom and is beyond excited to start the year!
Ruthy Effler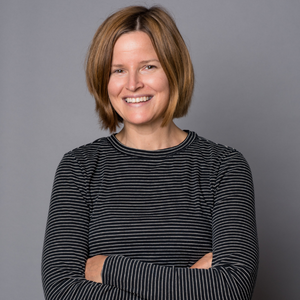 Ruthy Effler is so excited to be returning to Manny Cantor Center! She has worked with children in many capacities over the years including as a nanny, a swim and diving coach, and a camp program director. She considers children to be "ambassadors of joy" and has always been inspired by their natural creativity. In her spare time, Ruthy loves swimming, writing, cooking, reading, and all things NYC. 
Von Marie Figueroa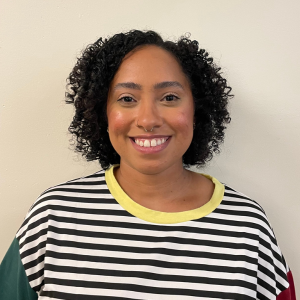 Von Marie Figueroa has been working within the educational field for almost 8 years. Von Marie has previously worked with preschool children in a special educational developmental school as a teacher assistant and para-professional. She earned her AA from Valencia College and BA from the University of Central Florida in Communication Science and Disorders (Speech-Language Pathology). As a child, she was once enrolled in preschool here at ECC in the Lower East Side; she has seen ECC grow and expand to help all within the community. She lives in the Lower East Side and has a unique two-year-old fur child. She could be found exploring all types of cuisines in NYC, hiking with her fur child, or in the ocean during the summer.
Lisa Ann Hobbs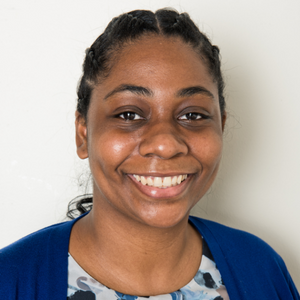 Lisa Ann Hobbs has been working with children, ages birth to high school since 2010. She learns from working with children every day and feels that her work keeps her young. She is currently pursuing a Bachelor's degree at Brooklyn College in Early Childhood Special Education, with a concentration in Psychology. When she's not teaching, Lisa enjoys knitting and immersing herself in nature. 
Abigail Laub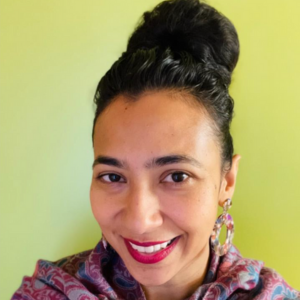 Abigail Laub has been a Lead teacher in the 2's classroom at Manny Cantor Center since 2021. She has a Master of Science degree in Early Childhood General and Special Education from Bank Street College of Education. Abigail also has a Bachelor of Science degree in Health Care Management from New York University. Upon completion of her graduate degree in 2016, Abigail taught Kindergarten at Bank Street School for Children. She also taught preschool at Packer Collegiate Institute. Abigail has worked in an ICT classroom at P.S. 87, and first grade in an ICT classroom at P.S. 234. Abigail worked for the United Federation of Teachers Welfare Fund where she began her journey to becoming an educator.
Abigail was born in Guyana, South America. New York has been her home for the past 25 years. She lives on the Lower East Side with her husband Sam, daughter Vashti and their dog Rosie.
Winnie Loo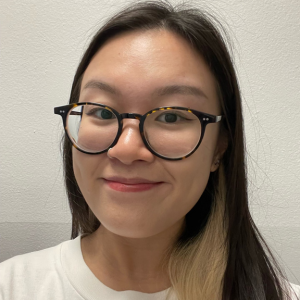 Winnie was born and raised in New York City's LES and received a Bachelor's Degree in Psychology from CUNY Hunter College.  With an interest in in the workings of the mind and behaviors, Winnie discovered a joy in working with children, watching them progress in their individual areas of development. She is excited to learn and create cherished memories with every child in the classroom. Outside of the classroom, Winnie enjoys spending time with her family and friends, watching movies, and seeking out for the best cafes in the city!
Rosario Loyola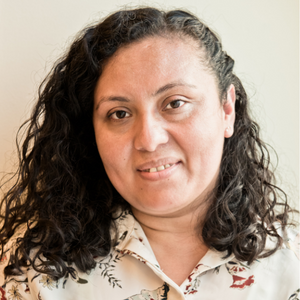 Rosario Loyola was born in Oaxaca, Mexico, and moved to New York City as a child, where she was raised. She has been a teacher for nearly eight years, four of those at MCC, and is looking forward to her fifth year. Before joining MCC, she worked as a teacher and home visitor for the Columbia University Early Head Start program. She already holds a CDA, and this fall she will graduate from Borough of Manhattan Community College with an Associate Degree in Early Childhood. Being a mother ignited her love of education. Her daughter and two sons introduced her to a fulfilling career working with young children. Her favorite pastimes are going to museums and strolls in the park. She enjoys taking her kids to the beach in the summer, where they can play in the water and relax in the sand.
Lisa Lu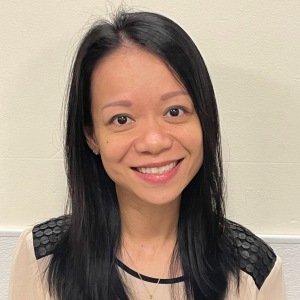 Lisa Lu is a dedicated educator and long-time resident of the Lower East Side for over two decades. With a Master's degree in Early Childhood Education and holding the title of a certified NYS teacher, she has imparted knowledge to eager young minds for more than a decade. Embarking on her second year at MCC, her enthusiasm for teaching remains unwavering. Beyond the classroom, Lisa unwinds through exploring new destinations, capturing moments through her camera lens, and cherishing quality moments with her loved ones.
Alberta Marshall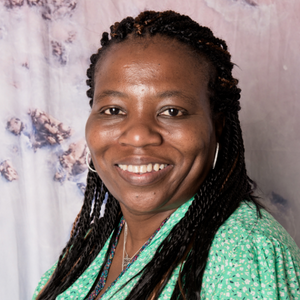 Alberta Marshall has been teaching at Educational Alliance for a little over five years. Alberta believes that every day is a new day and that early learners see the world with a unique perspective. She believes that part of her role as a teacher is to build a secure line of support for families. She is planning on furthering her own education to support her own learning. Her interests outside of work include crochet, speed walking, and a love of the outdoors. 
Aika Martin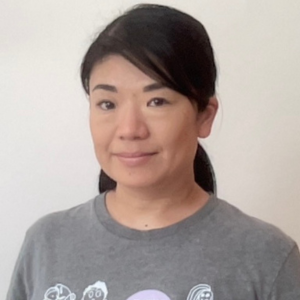 Aika Martin is excited to continue working with early childhood at Manny Cantor Center. She has been teaching at Educational Alliance for over ten years. Aika was born and raised in Japan. Aika entered early childhood education almost accidentally when she came to NY, and since then, teaching young children has become her passion. When she joined EC @ MCC, she was inspired by the Reggio Emilia Approach and is currently pursuing her Master's Degree in Innovative Early Childhood Education at the University of Colorado, through a partnership with the Boulder Journey School.

Astou Ngom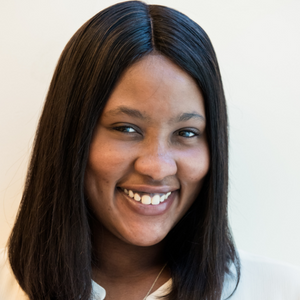 Astou Ngom has been working with children since she was fifteen years old and has known that a career working with children has been a long-term goal.  She graduated high school in 2013. Outside of work she enjoys dancing and is looking forward to the year ahead!
Jazmine Paulino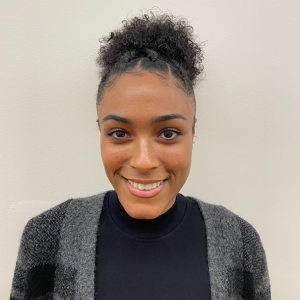 Jazmine Paulino has been working with children since she was a teenager.  This interest led her to get an associate degree in Early Childhood Education, and more recently a Bachelor's Degree in Human Development from SUNY Empire, focusing on all aspects of development throughout the lifespan. Jazmine loves learning about children's interests and how to bring those to the classroom, and is excited to get to know each of the children in her class and help guide them through their development. Outside of school, Jazmine has two cats, and loves playing sports.
Leticia Perelstein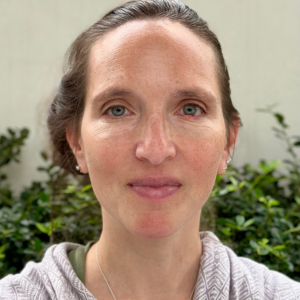 Leticia Perelstein was born in Buenos Aires, Argentina and raised in Queens, New York. She has a BA in Photography from Hampshire College and an MA in Peace Education from the UN Mandated University for Peace. Leticia has been working in progressive, intergenerational, art education initiatives since 2001. Her involvement with Reggio Emilia inspired schools began in Costa Rica in 2015 at Fundación DEHVI, where she utilized her disciplines in photography, art education, and peace education to immerse herself in an early childhood community setting as the Atelierista (Studio Educator). Leticia believes in the need for a paradigm shift in education, away from the traditional hierarchical system, and
 thrives in participatory settings. She loves to engage in project-based learning with young children, and learns herself from the "little philosophers" through their self-expressions and reactions to their environment. She
 is fascinated by children's drawings and trusts in the therapeutic power of creativity for all ages. 
Leticia has had the privilege to be the Community Art Studio Educator for Early Childhood @ MCC since November of 2019. Some of her favorite materials are wood, embroidery thread and found nature. Teal and beet red are among her favorite colors.
Sydney Radkoff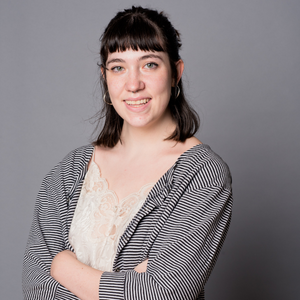 Sydney Radkoff is excited to be joining Early Childhood at the Manny Cantor Center! Sydney has a Bachelors of Science in Social Work from Skidmore College, and is looking forward to making the social work to early childhood education connection. In her work thus far, she has spent time with humans of all ages, from preschoolers to Seniors, and has witnessed the long lasting impact of having a strong foundation during the early childhood years. Sydney loves children for their curiosity and openness, and she cannot wait to witness the incredible conversations and creations that come to life this year. In her free time, I enjoy baking, cooking, playing the bass, and taking care of her houseplants.
Mayra Denise Ramirez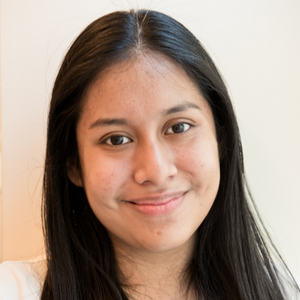 Mayra Denise Ramirez is excited to continue with Early Childhood at Manny Cantor Center as a 2s teacher this school year, after spending some time with her newborn at home for the first part of the school year. Her background is in Childhood Education with a concentration in Language and Literature. She is currently working on continuing her education to include an extension in Early Childhood Education. Her experience in the classroom ranges from Toddlers to 5th graders. She is also familiar with Montessori methods and Dual-Language and Integrated classrooms. This broad range of experience allows her to be flexible and adaptable in her classroom. She strongly believes her role as a teacher is to be a guiding hand and to support children through their exploration of the world. Mayra is eager to see all the curiosity and creativity this upcoming year will bring. 
Haley Rappaport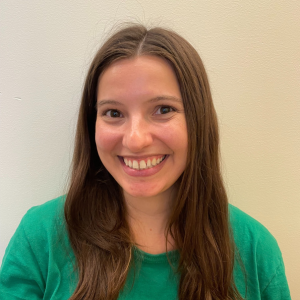 Haley Rappaport has worked at Manny Cantor Center since the fall of 2021 on the first floor with toddlers. She graduated from the University of Vermont in 2019 with a bachelor's degree in education. While in Vermont, she worked at Trinity Children's Center as an Assistant Teacher with three- to five-year-olds. She loves working with children and their families to create a safe and meaningful school experience for everyone. Outside of school, she loves reading, baking, skiing, and ice skating. She looks forward to the school year ahead! 
Yanet Rosario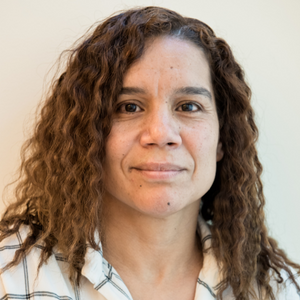 Yanet Rosario has worked at Educational Alliance for twenty two years! She began her career teaching in the Early Head Start program. She is currently working on her Child Development Associates and is looking forward to a new year with children and families! 
Rachel Scobie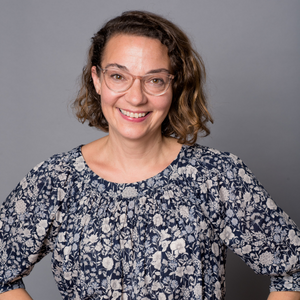 Rachel Scobie was raised in Massachusetts where she spent her days drawing comics and making home movies with her 5 older brothers and sisters. After working in the advertising world, she followed her heart and began working with young children. During her years at the NYC schools My Little Village and the Williamsburg Neighborhood Nursery School she loved building caring communities of confident learners. She holds her Masters in Early Childhood Education, earned at Hunter College, but deep down feels she learns the most from her students! In her spare time Rachel enjoys gardening, watching movies and eating popcorn with her husband, James, and snuggling with her handsome cat, Reggie. Rachel is delighted and honored to be joining the community at Manny Cantor this coming year! 
Joe Selenow
Joe Selenow is starting his third year teaching UPK in room 306. Joe is a graduate of Bank Street College with a Master's degree in Early Childhood and Childhood Education. He has previously worked with the 2s/3s at Purple Circle Early Childhood Program and taught Pre-K at Ethical Culture Fieldston School. Joe enjoys playing the ukulele, collecting picture books, and learning about children as children learn through play.
Jill Spinello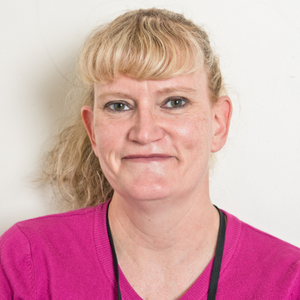 Jill Spinello has a BA in Early Childhood Education with a concentration in Children's Studies from Brooklyn College. She is currently pursuing her Master's degree in Innovative Early Childhood Education at University of Colorado through a partnership with the Boulder Journey School. She was inspired to become a preschool teacher after staying home with her son for the first three years of his life and witnessing his awe and wonder as he explored the world around him. It was through that experience that Jill developed a passion for emergent curriculum and an inquiry-based approach to learning. Children are born with an innate curiosity and the role of teachers, Jill believes, is to foster that curiosity in order to cultivate a life-long love of learning. 
Marleny Ventura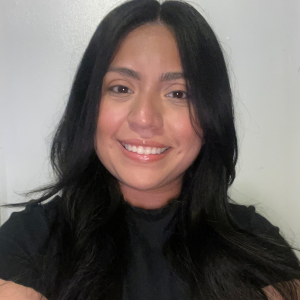 Marleny Ventura graduated with an Associate's in Early Childhood Education from Borough of Manhattan Community College and will continue her education at City College to earn her Bachelor's. She enjoys seeing each child make progress in every area of their growth. She strives to create a community of learners in a positive and fun environment. She uses her free time to be with her kids, cook, and spend time in nature.

Faith Wellington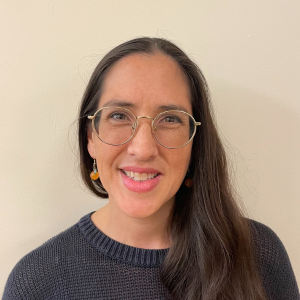 Faith is excited to join the team this year at Manny Cantor Center with over 10 years of experience working in early childhood education as a teacher. Faith loves the joy, energy, and curiosity young children bring to the classroom. She strongly believes in supporting the whole child during their time in the classroom through play-based and emergent curriculum. Previously, Faith worked at the Williamsburg Neighborhood Nursery School in Brooklyn. She earned her bachelor's degree in Psychology from the University of Houston and a master's degree in Early Childhood Education from Hunter College. When she is not in the classroom, Faith loves spending time with her husband and four kids getting outdoors, hiking, camping, and stargazing.
Talia Welte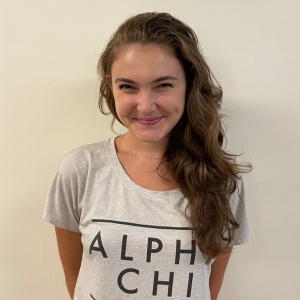 Talia Welte will be joining the MCC team as a part-time associate infant teacher for the 2023-2024 school year. After graduating from Barnard College in 2020 with a Degree in Psychology, she worked with children in both Seattle and NYC in various childcare settings. This coming fall, she will begin her graduate program in School Psychology at Fordham University. Talia is thrilled to join the MCC community and to continue to play a role in the development of young children! In her spare time, Talia enjoys reading in the park, working out at the gym or tennis courts, and trying new restaurants with her friends. 
Lila Wolfson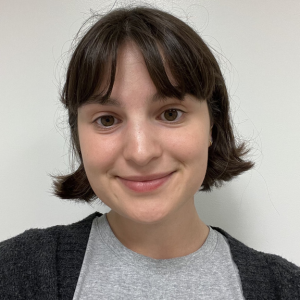 Lila Wolfson is excited to continue her role as a toddler teacher at EC @ MCC for the second year this fall. After graduating from NYU with a B.S. in Early Childhood Education/Early Childhood Special Education, Lila taught for two years in a special education preschool program in the Lower East Side. When she began her pursuit of an M.S. Ed in the Infant and Family Development and Early Intervention program at Bank Street College of Education, she joined the MCC community and discovered a love for working with toddlers. As a toddler teacher, she is able to be a part of so much wonder as children develop an understanding of who they are, build new relationships, and investigate the world around them. She is passionate about the connections and trust that can be built between teachers, children, and families in a classroom, and is excited to build a new community together this year!

Sherry Yang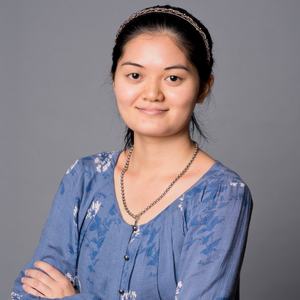 Sherry Yang majored in Childhood Education at City College of New York. She has spent time volunteering and working at NYC daycares and public schools since high school. Ever since middle school, she had her eyes set on becoming a teacher. She believes that teaching is very fulfilling work because one learns and grows alongside students. In her free time, she likes to read books of all genres, paint with watercolors, and try new cooking recipes. 
Bernadette Alarage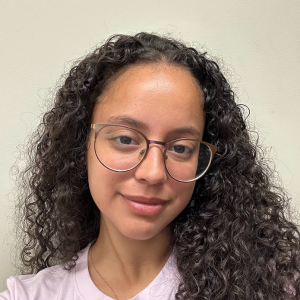 Bernadette Alarage was born and raised in New York. She has a Bachelor's Degree in Sociology and a Certificate in Early Childhood Development from SUNY Purchase College. Bernadette recently graduated from Hunter College and Bank Street College with her Dual Master's in Social Work and Science in Education for Infant and Family Development and Early Intervention. She comes from a big family being the oldest of seven. She believes all children are full of knowledge and the change we wish to see in the world for the future. Bernadette strives to maintain an environment where all children are aware of their potential and their contributions to the community. Bernadette is looking forward to continuing with EC @ MCC for her third year and to having the opportunity to work with and learn from the children and their families at our school.
Alyssa Bales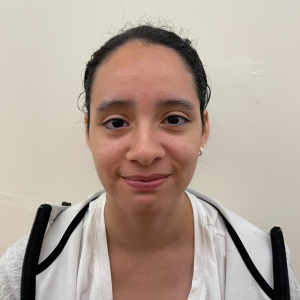 Alyssa Bales
is
 an Ecuadorian and Puerto Rican artist born and raised 
on the
 Lower East Side. She graduated from The High School of Fashion Industries in 2019, and while attending she began the Brazilian martial art known as capoeira at The New York Capoeira Center. Alyssa considered herself a very shy person but capoeira helped her 
branch out and opened new opportunities.
She
 began volunteering in the children's classes (from ages 3-12) and got to meet new faces and different personalities. Each day 
she
 would have fun conversations with the children and help with what they wanted to improve, building trusting relationships.
Alyssa 
never thought that 
she
 would work with children or teach them, but as
 her
 skills improved 
overtime
she 
was promoted to officially assist in teaching at the center and public schools. T
eaching children fascinates her
because with determination, positive affirmations, and confidence — she believes it's possible that children can
accomplish anything.
Teaching continued throughout 
her
 time in college at The Fashion Institute of Technology, which 
she 
attended 
until the fall of 
2020, majoring in illustration. But during the summer, she decided to try something new and left teaching capoeira.
Alyssa started
volunteering
with Leticia Perelstein from EC @ MCC,
 preparing art materials for 
the 
children in 
our school. 
She is now pursuing a major in english literature to become an english teacher. This is
Alyssa's 
first year as an As
sociate 
Teacher 
at EC @ MCC
 and 
she is 
looking forward to new and amazing learning experiences.
Pui Yin "May" Chan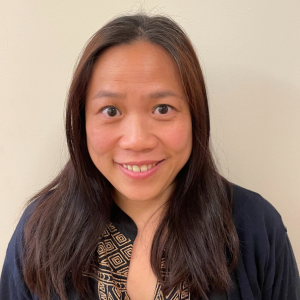 May is so excited to be back to work at MCC. She is working as a Home-Based Family Advocate this year and before that, taught in the 2's classroom for 6 years. She has a CDA Certificate completed from The Bank Street College of Education and looks forward to new challenges to help more families and children. 

Jiwon Choi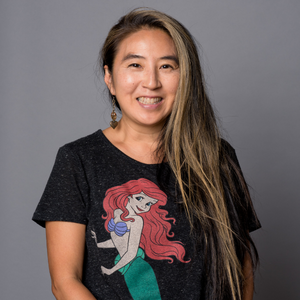 Jiwon Choi has been an early childhood educator for almost twenty years.  She believes strongly that school must be a place where children are given time and space to work out their feelings and ideas in order to be the most engaged and proactive learners they can be.  Jiwon holds a Masters degree in Early Childhood Education from Bank Street College and an M.S. degree in Information & Library Science from Pratt.  She is excited for a dynamic and collaborative school year, and will be returning this year in a hybrid role as part-time floater teacher and library and media specialist, working with our Education team to revamp our children's libraries, and collaborating with teachers to co-create meaningful curriculum using children's literature with special attention to an anti-bias lens. 
Kristina Goodwin
Kristina Goodwin is a dynamic early childhood educator passionate about innovative learning. She's worked in childcare for over a decade. She believes wholeheartedly in the Reggio approach to learning and education and constantly seeks ways to cultivate safe and welcoming learning environments, all while fostering child development. Her approach to teaching involves hands-on interactive lessons, discussions, and exercises that allow the children in her care to explore their interests in the natural world around them. 
 
She decided on a career in education because she is passionate about creating an atmosphere for children that supports and encourages a love for learning from a young age. She will often say, "Toddlers are my people." because she genuinely enjoys working alongside them and appreciates each curious mind and unique personality in our toddler community. The toddler years go by quickly, and she believes it is a privilege to have this opportunity to support each child during a time of incredible growth.  
 
Just like the children, she loves Early Childhood @ MCC! She looks forward to each new partnership with families to support and encourage the children. She believes MCC is a place to gather to dedicate time, thoughts, and love to this common goal and value: children. When she's not teaching and learning, Kristina is a mother to her three wonderful children, a girl and two boys aged 20, 19, and 17. Her passion for working with children comes from being a mother and her many years as a nanny for various families on the Lower East Side of Manhattan, where she's lived all her life. Kristina and each of her children attended Educational Alliance when they were children, so it's safe to say that she is passionate about our school community and believes in the saying, "It takes a big heart to shape little minds." 
Taylor Haniff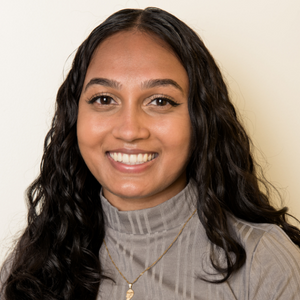 Taylor Haniff has always had a strong passion for working with children. Some of her past experiences working with children include working at a summer day camp for about 4 years and working at a science camp for third graders. She is drawn to teaching because not only is she able to help expand the curious minds of the children she works with, but she also learns so much from them while doing so and can see the world how they do. It's very fascinating to her! During her free time, she loves painting, playing volleyball and spending as much time with her family as possible.
Kiara Hecker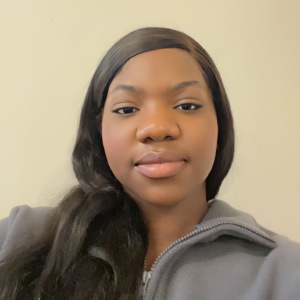 Kiara Hecker is a floating teacher at MCC; she is in her senior year of college, majoring in criminal justice and minoring in political science. Kiara plans on attending law school in the future. Some of her hobbies include hanging out with friends, spending time with family, watching movies and shows, and doing a lot of outdoor activities. She has a passion for childcare as she's been a babysitter for many years and has always enjoyed being around children. Kiara is excited to be a part of MCC and eager to interact with the children, whether with fun activities or helping them grow intellectually.
She is reliable, conscientious, and dedicated. She is open-minded and tolerant of all customs, values, and traditions. Kiara is patient and polite and does not mind working through things in a caring, encouraging way with students. She strives to be prompt and efficient in her teaching methods. She also likes to remain approachable, encouraging and supportive.
Maritza Hernandez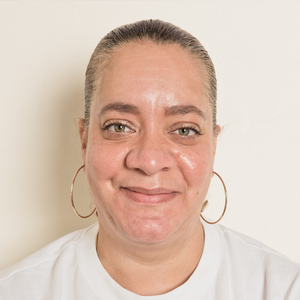 Maritza Hernandez has been working with children for twenty six years. She has been a teacher at Educational Alliance for twenty years, working with infants and toddlers as an assistant teacher. She holds a Child Development Associates degree with infants and toddlers, her commitment to working with children having begun when she became a mother herself.
Ben Krieger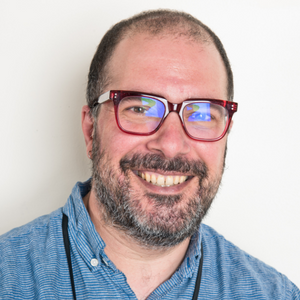 Ben Krieger has a MA in Elementary Education from City College of New York and has been teaching in New York City for over 20 years. He began his career as a public school Grade 3 classroom teacher, eventually working as an adviser and adjunct professor for New York City Teaching Fellows in the Bronx. A musician, painter, and child of two art teachers, Ben's journey as a progressive educator truly began to flourish as he took on the adventurous role of caregiver and homeschooling parent for his two daughters. During this 10-year period Ben founded and led an arts co-op for homeschooled children ages 2-8, ran a play-based math class out of his apartment, and collaborated with various progressive and alternative educators around the city. Ben took the helm of the largest, longest-running open mic in NYC at the Sidewalk Cafe and ran it as MC for 7 years.  His children's song "Watertight" has been embraced by the Reggio Emilia yoga organization, Yo Re Mi, and is performed regularly in their public school programs. Ben plays a large number of instruments, recording his own songs, film compositions, and experimental sound collage podcast. He loves painting with watercolor. His favorite restaurant in the neighborhood is Hop Kee. Ben is thrilled to be working within a Reggio Emilia-inspired community that values the voices and choices of young children.
Allison Krug
Allison Krug is thrilled to be returning to MCC for her second year as a UPK teacher. With a BA in Psychology and Spanish, she is passionate about child development and children's mental health. She has experience in a wide range of environments from working at a crisis nursery to assisting in a therapeutic attachment-based setting, to teaching at an elementary school in Spain. Allison values community building and can't wait to welcome a new class of students this year! 
Kelly Leonard
Kelly Leonard is returning to MCC as a head teacher in a 3s classroom. She graduated from Teachers College with a master's in early childhood general and special education. For the past two years, she has worked with children in integrated and self-contained classrooms, providing support to students with a range of abilities. As an early childhood educator, Kelly believes that children should be able to play and learn in an environment that is developmentally appropriate, culturally responsive, child-led, and inclusive. She lives in Brooklyn with her husband, Diego, and their dog, Oscar, and they love spending time in Prospect Park. 
Chanel Lewis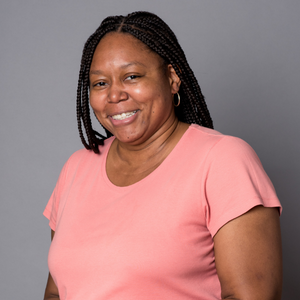 Chanel Lewis has worked at Educational Alliance for over twenty years with young children, in various roles. She has an Associate Degree in Early Childhood Education from Borough of Manhattan Community College. She loves working with young children and learns so much from the relationships she builds with them. She is a mother of an 11 year old son. Outside of teaching, Chanel loves to read and listen to music. This coming year, Chanel will be one of our Floater teachers at EC@MCC. 
Nina Li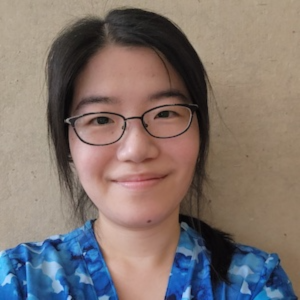 Nina Li is excited to continue her work at EC @ MCC with her fellow colleagues and incoming families.  She has worked with children of different ages throughout her college years.  She believes that every child is a unique individual with his/her own personality and it's essential to build collaborative relationships with families in order to help our children explore the world around them with confidence.  Learning happens in multiple ways and there's always something to learn. Nina enjoys listening to music, crafting, and learning new words in different languages. 
Sophia Macaluso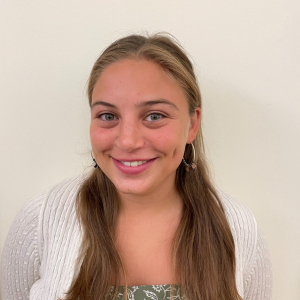 Sophia graduated from Hobart and William Smith Colleges in 2021, where she studied political science and philosophy. This is her second year teaching at MCC and she is excited to be working in a 3s classroom again! Sophia plans on pursuing a degree in child psychology and is thankful for all she has learned and will continue to learn at MCC! 
Ilia Panganiban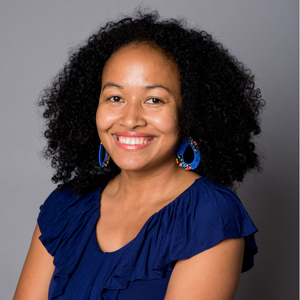 Ilia Panganiban was born and raised in Sacramento, CA before moving to New York City. She received a Bachelor of Arts degree in English Language Arts from Hunter College and a Master of Arts degree in Elementary Inclusive Education from Teachers College, Columbia University. She has experience working both as a classroom teacher and a science teacher. She loves working with early childhood students because of their imagination, creativity, and curiosity. In her spare time, she enjoys watching movies, going to museums, and traveling.
Esneidi Peguero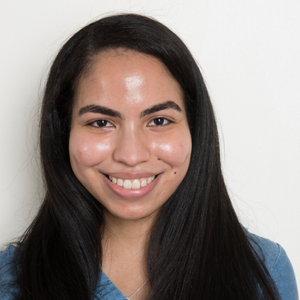 Esneidi Peguero is returning for her third year at MCC. She has worked with children for the past 6 years and couldn't be happier with her profession! Children are truly a gift and Esnedi thinks it's wonderful seeing them grow and learn in front of our very own eyes. As a floating teacher this past year, she is looking forward to building relationships with more children as well as guiding them through milestones and providing a comfortable and nurturing environment for them. When not in the classroom, Esneidi enjoys spending time with her dog, Lucio, and traveling! She hopes that we will make this upcoming school year successful and come out stronger than ever before.
Stephanie Rios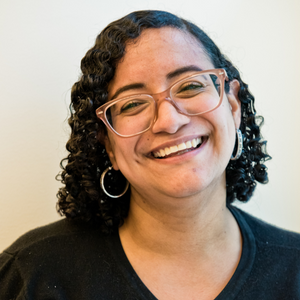 Stephanie Rios has been working with young children for 13 years and counting. She is returning for her fourth year as a teacher at EC@MCC, where she has mostly spent her time with toddlers. She really loves working with children, and loves seeing the world through a child's perspective. Stephanie has lived in NYC for most of her life, where she now has a young child of her own. She is a bit of a hobbyist, and she also likes going on adventures with her child who is entering Kindergarten. 
Danna Sanchez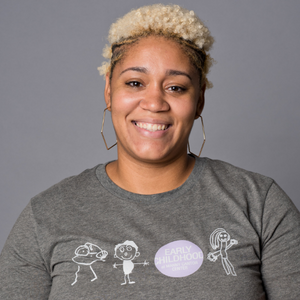 Danna Sanchez is a Puerto Rican, Dominican native New Yorker. She graduated from BMCC with an Associates degree and is now pursuing a Bachelors degree in early childhood special education and early childhood education at Medgar Evans College. Working with children in afterschool programs, learning labs, summer camps, nannying preschools, and even her family has etched one core belief in her as an educator. Children who are our future doctors, reporters, artists, archaeologists, etc. and it is her responsibility to nurture and guide each child individually as she was once by her own teachers. When she is not working, Danna enjoys playing the drums, engaging in water and adrenaline sports, watching movies, DIY projects, and of course shopping. She also loves her city and giving back to her community by working with children. She has always had a passion for children since she was young. 
Natalie Verges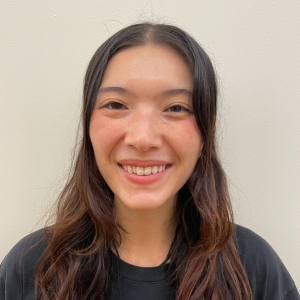 Natalie grew up in Washington D.C. and attended Bard College, where she received a Bachelor of Arts Degree in Human Rights. She has been a teacher at MCC since 2021 in 3K and UPK. Previously, Natalie worked as a teacher in 1st, 2nd, and 3rd grade classrooms in the West Village. Natalie is passionate about social justice, deeply committed to supporting children and their families in and outside of the classroom, and is excited to encourage children in all their curiosities and interests. In her free time, Natalie loves spending time at the park, reading, and finding ways to be in community with her friends and family. She also volunteers with organizations committed to ending mass incarceration and is a firm believer in the transformative power of education. 
Mariano Wainsztein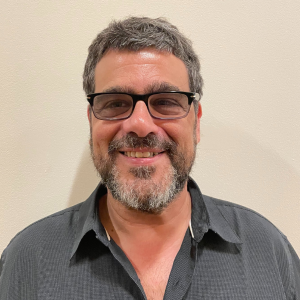 Mariano Wainsztein is a musician, filmmaker, and educator. He has taught across the agency at Educational Alliance since 2016. As Early-Childhood Music Teacher at MCC, he brings the joy of music-making to young children, along with more than two decades of experience in the field. As Music and Film Educator at the Center for Recovery and Wellness, he works with adults of all ages and backgrounds to support their recovery process with music and film classes. At the Sirovich Center for Balanced Life, he's the Director of the Vocal Ensemble and leads the Intergenerational Singing Group, supporting the role of music and the arts in the lives of older adults. Mariano is also a LABA Fellow alumni, which is an integral part of the Arts and Culture Program at EA's 14th Street Y. Mariano is an adjunct professor at the Film and Media department at Hunter College, CUNY. He's the recipient of awards from the Franklin Furnace Archive and the National Board of Review of Motion Pictures.
Lucy Wen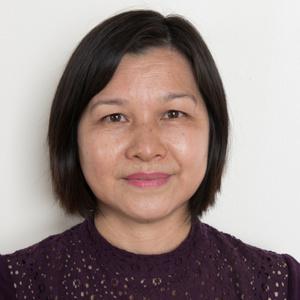 Lucy Wen is from China, and has two children. Lucy has been an assistant teacher at Educational Alliance since 2003. She began as a volunteer in the classroom and through those interactions, she was able to recognize the importance of giving children an environment that encourages play, exploration and learning. As a teacher, she enjoys seeing each child develop intellectually, socially and physically. Lucy is proud to be attending a CDA course and hopes to pursue an Associates Degree in early childhood development. She has adopted a philosophy that teachers are the best facilitators of learning. Lucy believes that it is very important to have children in an environment that is consistent and secure. Outside of teaching, Lucy loves to sing, play ping pong and badminton and travel! 
Deborah Yu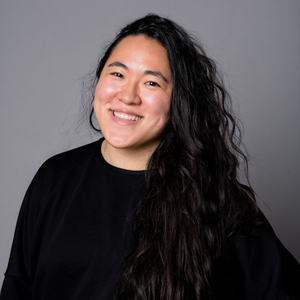 Deborah Yu completed her Masters degree in Early Childhood and Special Education at Teachers College, Columbia University. Debbie is particularly interested in bilingual education and how language and identity are connected and is excited to work alongside children and their families to create a community where all feel welcomed and included. This will be Debbie's second year teaching 3s at EC@MCC after two years of teaching UPK.
Evelyn Suarez-Clarke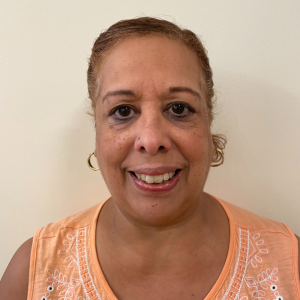 Evelyn Suarez-Clarke has worked in the Head Start Program at The Educational Alliance for 31 years. For the first 24 years, she worked at P.S.142. She was responsible for three full-day classrooms and UPK as well as the Extended Day program as a Family Worker. In 2016, she transferred over to Manny Cantor Center to work in the Home-Based program as a Family Advocate. Evelyn has an extensive knowledge of resources in the Lower East Side community. She speaks English and Spanish. Evelyn enjoys cooking and traveling in her spare time.
Lottyizet Nunez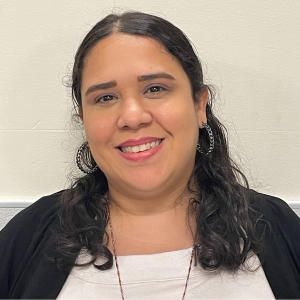 Lottyizet Nunez has been working with children and families for over seventeen years in various roles. Her first role began within the Board of Education; she was a substitute teacher/lunch aide at Lillian M. Steen School when her younger sister began attending Kindergarten there in 2004 and began tutoring children within the school shortly after. She then entered the Educational Alliance as a substitute teacher. Obtaining her Child Development Associates at Bank Street College enabled her to become an Assistant Teacher.
Lottyizet loves working with children and cares for their well-being as well as the well-being of their parents/caregivers — which led her to further assist the children and families she serviced as their Center-Based Family Advocate. A year later, she went on to service families directly from their homes, in their first home-school relationship, as a Home-Based Case Manager. Lottyizet has worked at the Educational Alliance for twelve years. She has been a Care Manager within the Family Resource Center since its launch in December of 2020. Lottyizet holds an Associate's Degree in Psychology from the Borough of Manhattan Community College and is currently studying social work at the Silberman School of Social Work at Hunter College. Lottyizet currently provides services through the Home-Based program and Family Resource Center, focusing on child welfare, as well as other social service resources including; housing, food, clothing, SNAP Benefits, medical insurance, etc. Lottyizet grew up on the Lower East Side and currently lives in Lower Manhattan.
Jatnna Tavarez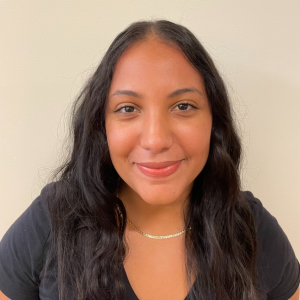 Jatnna Tavarez has been working in the early childhood education field since 2012. Jatnna holds an associate degree in early childhood education with a concentration on infants and toddlers. After that Jatnna completed her bachelor's degree with a concentration in Psychology. Jatnna taught for 4 years as a head teacher early in her career at Educational Alliance. During her years as a teacher, she developed a passion for working with children and families directly and began her journey as a Home-based Case Manager. Jatnna plans to continue her work in education and is currently enrolled in school to earn a master's degree. In her free time, Jatnna enjoys spending time with her family, traveling, and going to the gym.