Mobilize – Changemakers at MCC
MOBILIZE
At MCC we are not only committed to ensuring our community has the opportunity to vote but also to advocating for the issues and ideas we hold valuable and supporting the voices of our community. 2020 will be a critical year with the Census and voter mobilization, in addition to many other opportunities, so check back to this space!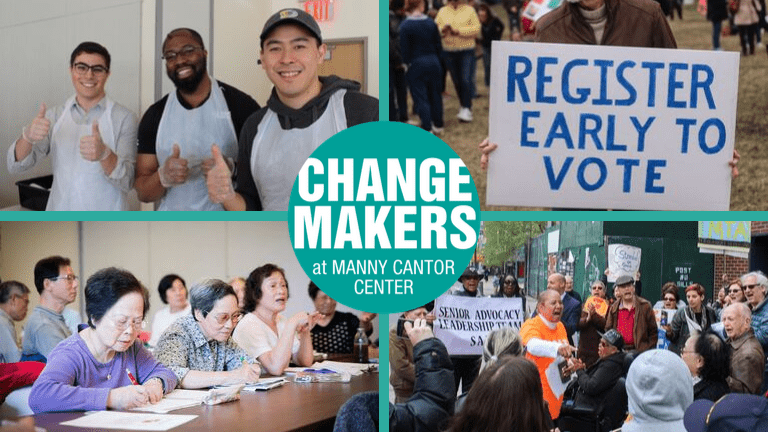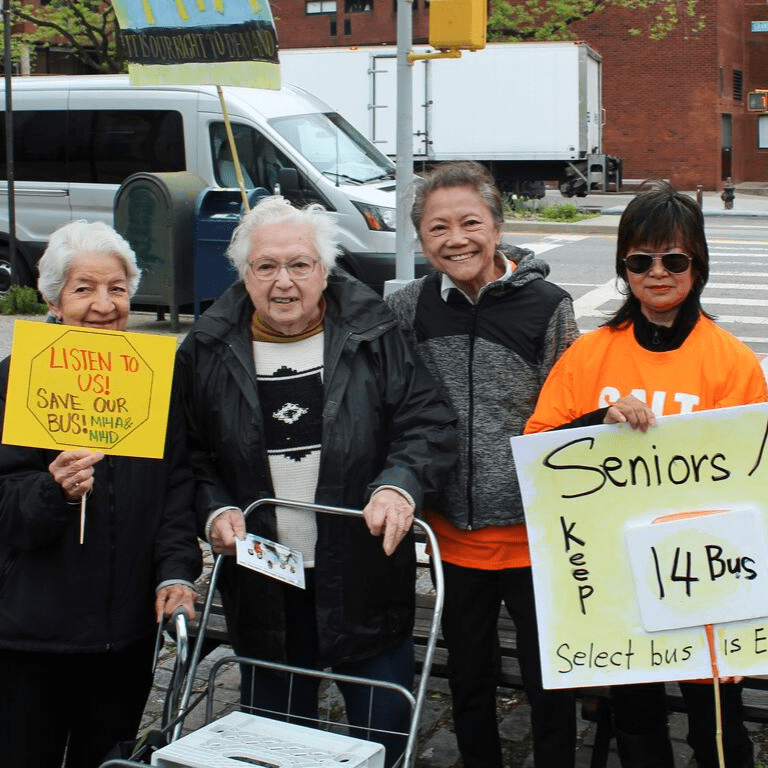 Senior Advocacy Leadership Team
Tuesdays | 2:00 – 3:00 pm
A self-directed volunteer civic-advocacy group of seniors from MCC, SALT is working to make the LES an age-friendly community and support the needs and voices of older adults. All ages welcome!
Resources
Information on the New York Primary – June 23rd
The New York City Primary is Tuesday June 23rd. All registered voters should receive an absentee ballot application in the mail. Remember this is NOT your official ballot. You need to complete the application, sign it and send it back to receive your ballot. If you do not receive an application in the mail, visit opens in a new windowhere and download the application. Return it by mail, fax, or email OR contact the Board of Elections opens in a new windowhere to request an application. Voters may select "Temporary Illness or Physical Disability" as their reason for requesting an absentee ballot due to the potential of contracting COVID-19. You can also access this step by step video on how to apply for an absentee ballot and resources available opens in a new windowhere.
Applications must be submitted no later than June 16th, so it can be processed, and you can receive your ballot.
Register to vote (or check to make sure you're registered): opens in a new windowwww.vote.nyc.ny.us/html/voters/register (you can also stop by the MCC membership desk for a voter registration form).
View the new voting rights laws in New York, which include Early Voting pre-registration for 16 & 17 year olds and more! Learn more about all the changes here: opens in a new windowletnyvote.org
Learn about who represents you, and who is on the ballot before you vote from this non-partisan resource: opens in a new windowballotpedia.org/New_York
Send us your resources and ways you're getting involved in the community (and how we can help) by emailing changemakers@mannycantor.org.