Meet the Manny Cantor Center Leadership Team
Jamie Davidson Craig
EXECUTIVE DIRECTOR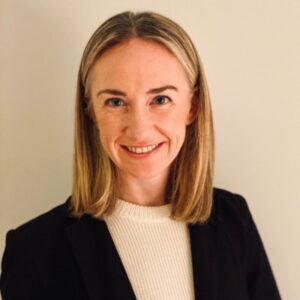 Jamie Davidson Craig is a seasoned educator and organizational leader. She founded New York City Charter School of the Arts in the fall of 2016, establishing the first arts-based charter middle school in Manhattan. Prior to founding her school, Jamie worked as a curriculum specialist and reading teacher at Charter Schools in the Bronx and Brooklyn. Jamie earned her BA in Comparative Literature from Barnard College with New York State certification in Secondary ELA, and completed a Master's degree in Language and Literacy at the Harvard Graduate School of Education. She proudly serves on the board of Project Basta, whose mission is to create a bridge of opportunity between employers and first-generation college-goers.
Christine Dey
DIRECTOR, CO-OP VILLAGE NORC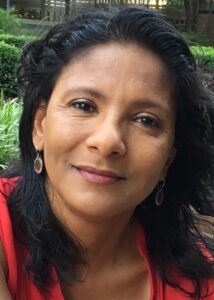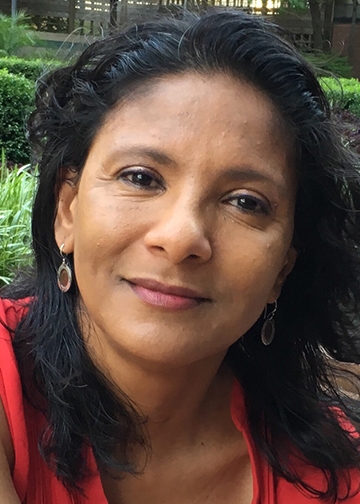 As the Director of the Co-op Village NORC, Christine Dey brings over 15 years of experience in the field of social work serving diverse communities in need. Prior to working at the Manny Cantor Center, Christine was the Director of Social Services at Hudson Guild, a multi-service organization located in Chelsea. Originally from Toronto, Canada, Christine holds a Master's Degree in Social Work from the Silberman School of Social Work and a Bachelor's Degree in Fine Arts from York University, Toronto. In her spare time, you'll find Christine engaged in some form of creating art.
Deb Scher
DIRECTOR OF STRATEGIC SERVICE & CIVIC ENGAGEMENT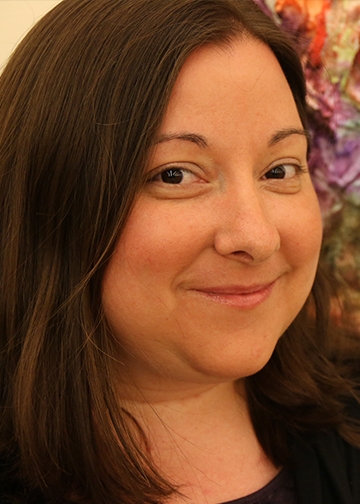 As Director, Strategic Service & Civic Engagement for Educational Alliance's Manny Cantor Center Deb Scher leads MCC Changemakers, a certified Service Enterprise Initiative, which aims to engage volunteers in strategic, mission-aligned opportunities while building a stronger, more connected, and engaged community. She was selected for the 2017-2018 Ruskay Jewish Leadership Fellowship, which recognizes rising leaders in the New York Jewish nonprofit sector. Prior to joining the MCC team, Deb was Director of Volunteer & Corporate Partnerships at Sports & Arts in Schools Foundation (SASF). Deb earned her Bachelor's Degree in Communication and Culture from Indiana University and currently resides in Astoria, Queens.
Jasmine Palmer
SENIOR DIRECTOR OF THE COMMUNITY WELLNESS AND SOCIAL WORK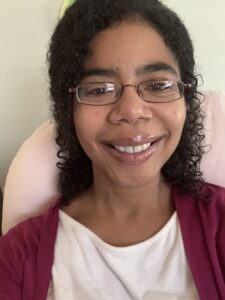 With a Master's Degree in English from the University of Maryland and a Master's Degree in Social Work from Hunter College, Jasmine Palmer is a clinical social worker who has worked in the field of child and family development for more than 15 years.
Jasmine's past experience includes providing clinical support for mothers of babies born in the Bedford Hills Correctional Facility; designing a comprehensive family wrap-around support program for the Cambridge, MA Public Health Department; implementing community arts education and wellness programming for the Smithsonian Institution and the Kennedy Center; and most recently directing the Early Childhood Mental Health and Social Work program at MCC.
Currently, Jasmine serves as the Senior Director of the Community Wellness and Social Work Program at MCC. In this capacity, she oversees the site's Family Resource Center and helps to lead the agency's community education and wellbeing initiatives.
Xiomara Maldonado
SENIOR DIRECTOR, WEINBERG CENTER FOR BALANCED LIVING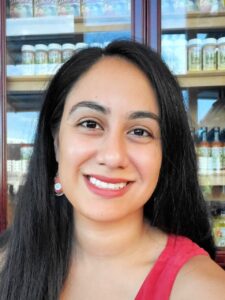 Xiomara (SEE-oh-MAH-RAH) Maldonado is best known for her unabated love of her native Lower East Side, her penchant for poetry, and her energetic presence, which is often revealed by her recognizable laugh. During her free time, she loves to read books, eat delicious food, and play board games with her husband and two children. The daughter of Nuyorican parents, Xiomara graduated from Barnard College-Columbia University and has dedicated her life to pursuing social justice through a career in nonprofits. As a child, Xiomara practiced martial arts and created ceramics at Educational Alliance and, many years later, gladly enrolled her youngest child in its early childhood program. Inspired by the dedication and compassion of the agency's employees, she accepted a position at the Weinberg Center for Balanced Living in 2013 and then transitioned to the Sirovich Center for Balanced Living, where she has enthusiastically led its innovative programming and important advocacy efforts for the past six years. "I am so excited to return to the Manny Cantor Center as the Senior Director of Older Adult Programs," she says. "In spite of the challenges wrought by the pandemic, I believe that we can move into the future with joy, creativity, and hope. I look forward to connecting with you!"
Sarah Folkins
DIRECTOR, MCC FITNESS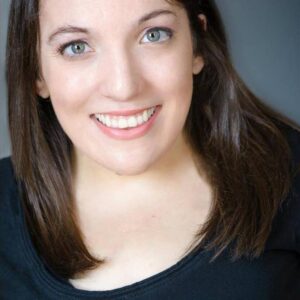 Sarah Folkins has been with Manny Cantor Center Fitness for the last 6 years. Before and during her time at MCC, Sarah worked as a Professional Actress and Disability Advocate, currently holding her Masters of Fine Arts in Acting. She began her tenure at MCC as a receptionist and worked her worked her way up, learning all things wellness and operations along the way. Sarah is currently pursuing her Master's in Rehabilitation Counseling. She has learned that wellness is not just about your physical body but taking care of your mind is just as important. She aims to create a warm and welcoming environment for members to challenge themselves, and escape from the challenges of day-to-day stressors. She proudly proves that fitness is not just for one body type, but for all.