Support the Manny Cantor Community Center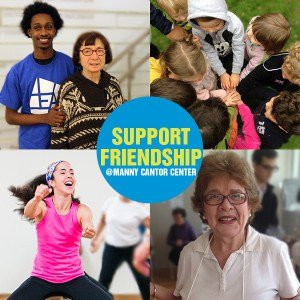 SUPPORT FRIENDSHIP. SUPPORT COMMUNITY.
The Manny Cantor Center is supported by a combination of support from private individuals and public foundations. Your donation helps us keep our doors open to welcome more than 1,500 people daily. 
The Lower East Side's Manny Cantor Center is a home away from home for the nearly 1,500 people daily who pass through our doors each day. By donating to the Manny Cantor Center, you support award winning programs, critical services, cultural events and community programs for people of all ages and backgrounds. Thank you for supporting our work and our vision.