Community Art Classes in NYC
How to Register
We accept Visa, MasterCard, American Express, checks, and money orders. If paying with check/money order, please make payable to Educational Alliance Art School. If you would like to confirm your registration has been received and processed, contact us at (646) 395-4235.
Register by Phone
Contact Jeanette Herrera, Enrollment and Billing Manager at (646) 395-4235.
Register in Person
Print the Registration Form and drop off completed application with check or money order.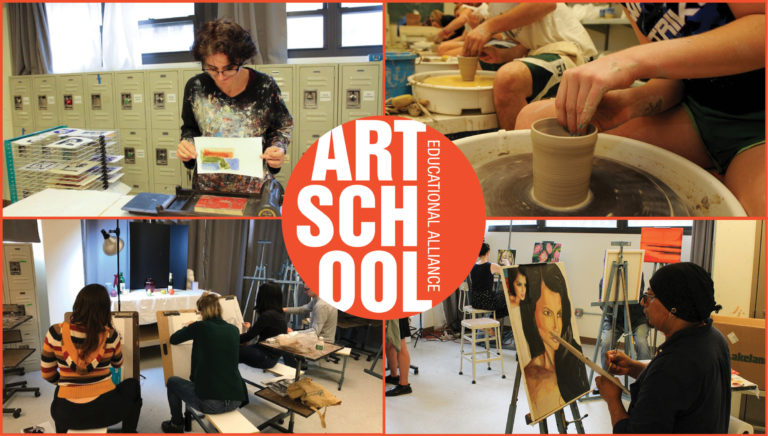 Emergency Contact
As a part of the registration process, students are required to add an emergency contact to their accounts in the online system. Students will not be allowed to attend classes until the information is documented in their online accounts.
Materials
All materials for Adult ceramics courses and Youth & Teen courses will be provided.