MCC has launched our Open Streets @ Jefferson series, made possible by our partners at Les Enfants de Boheme and the NYC Open Streets Program. Join us to reignite our neighborhood and our passion for art, music, and movement, and to support our community with more in-person opportunities to be together as we take some of our existing programming and a few great pop-up experiences outside to Jefferson Street for the summer.
Each week we will post a schedule of classes and activities, along with registration information when necessary and descriptions. Groups will meet at the corner of East Broadway and Jefferson Street outside the MCC service entrance. For more information please email [email protected].
This week's schedule includes Fitness Classes, our Kid's Art Workshop, and Chinese Ribbon Dancing for Older Adults! You can also stop by on Friday or Saturday to learn more about Ranked Choice Voting and see how ballots will be cast and counted in the June NYC Local Primary Elections.
Thursday, July 29 – Sunday, August 1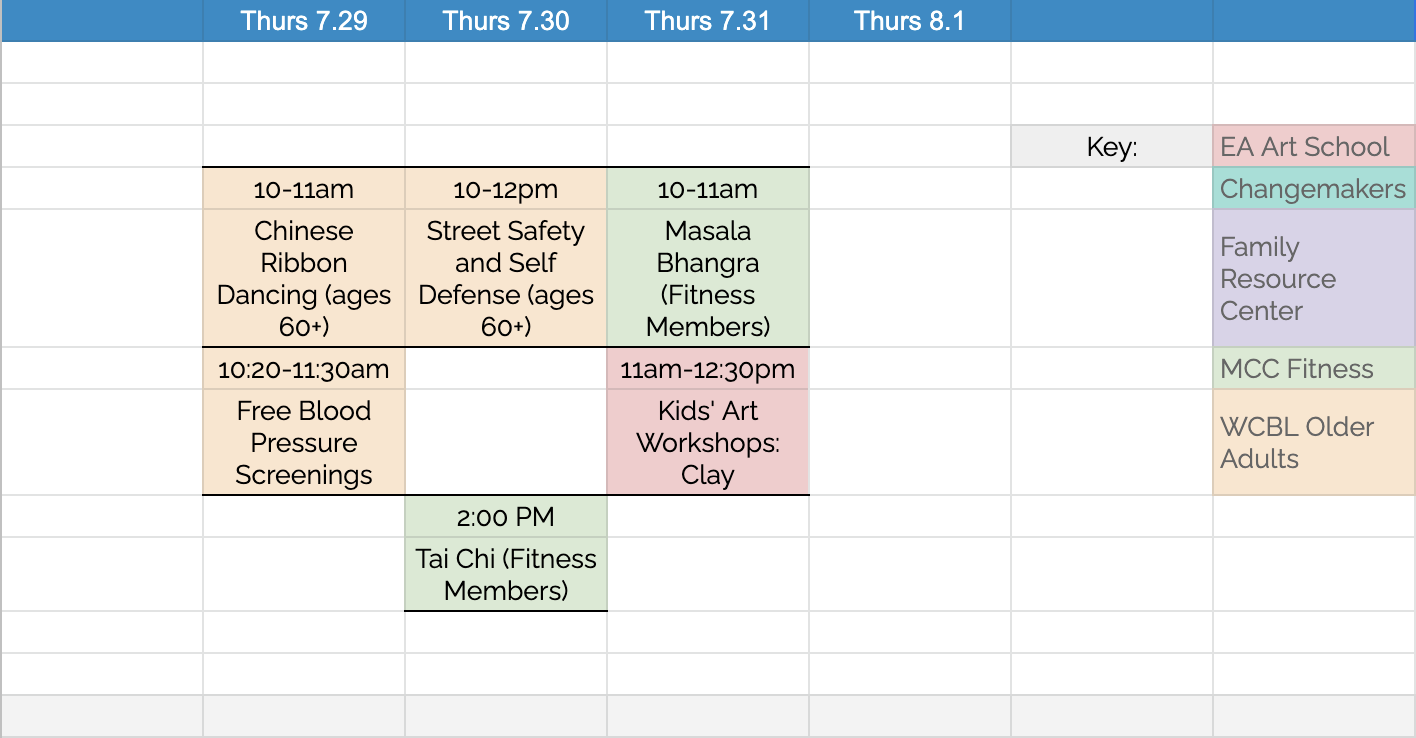 Thursday, July 22 – Sunday, July 25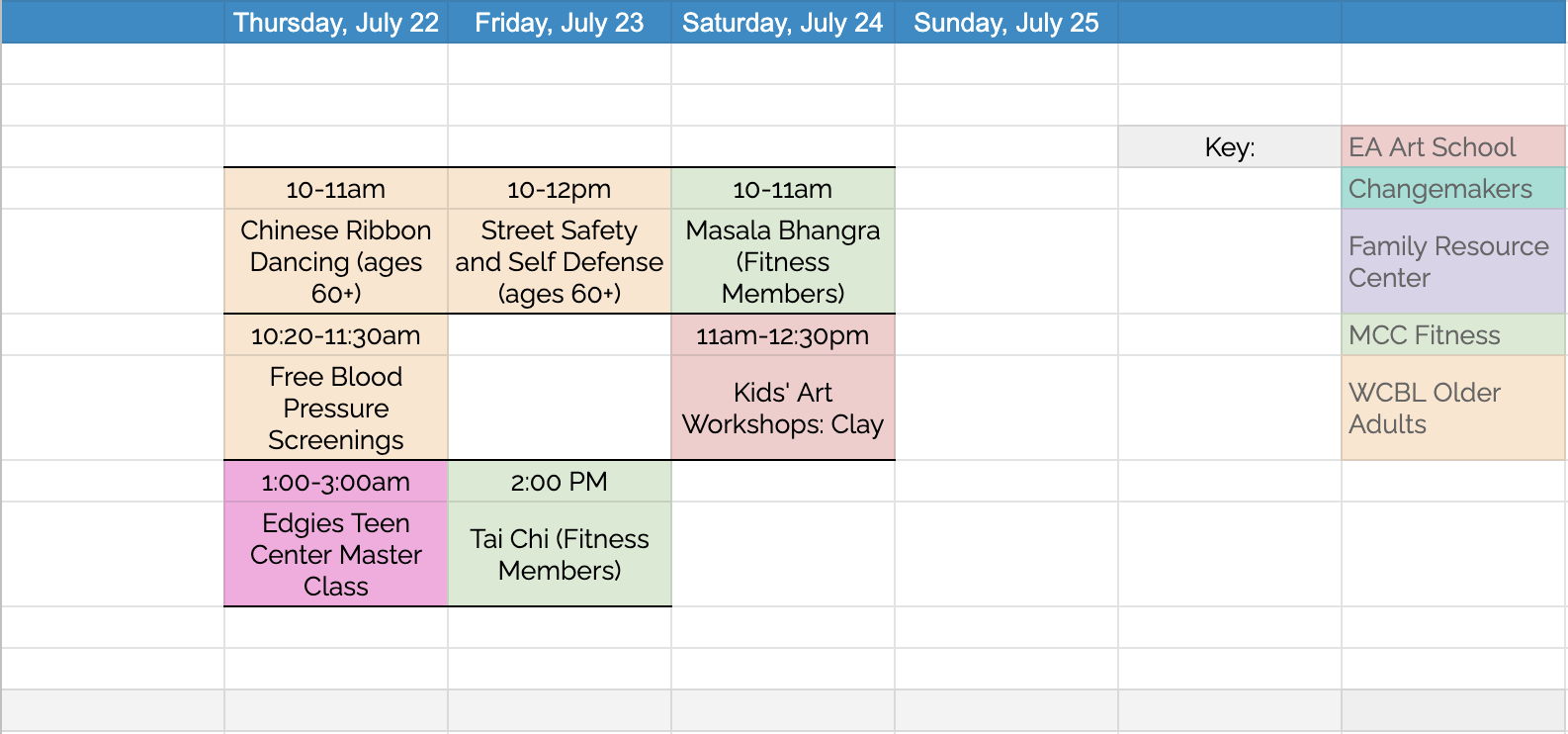 Thursday, July 15 – Sunday, July 18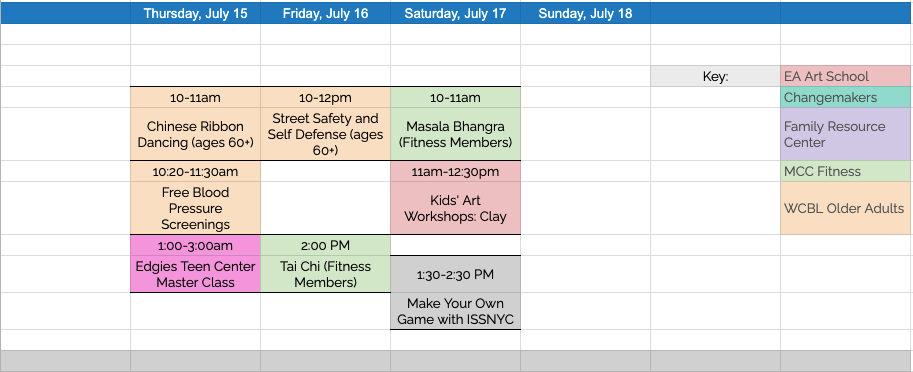 Thursday, July 8 – Sunday, 11
Thursday, June 24 – Sunday, June 27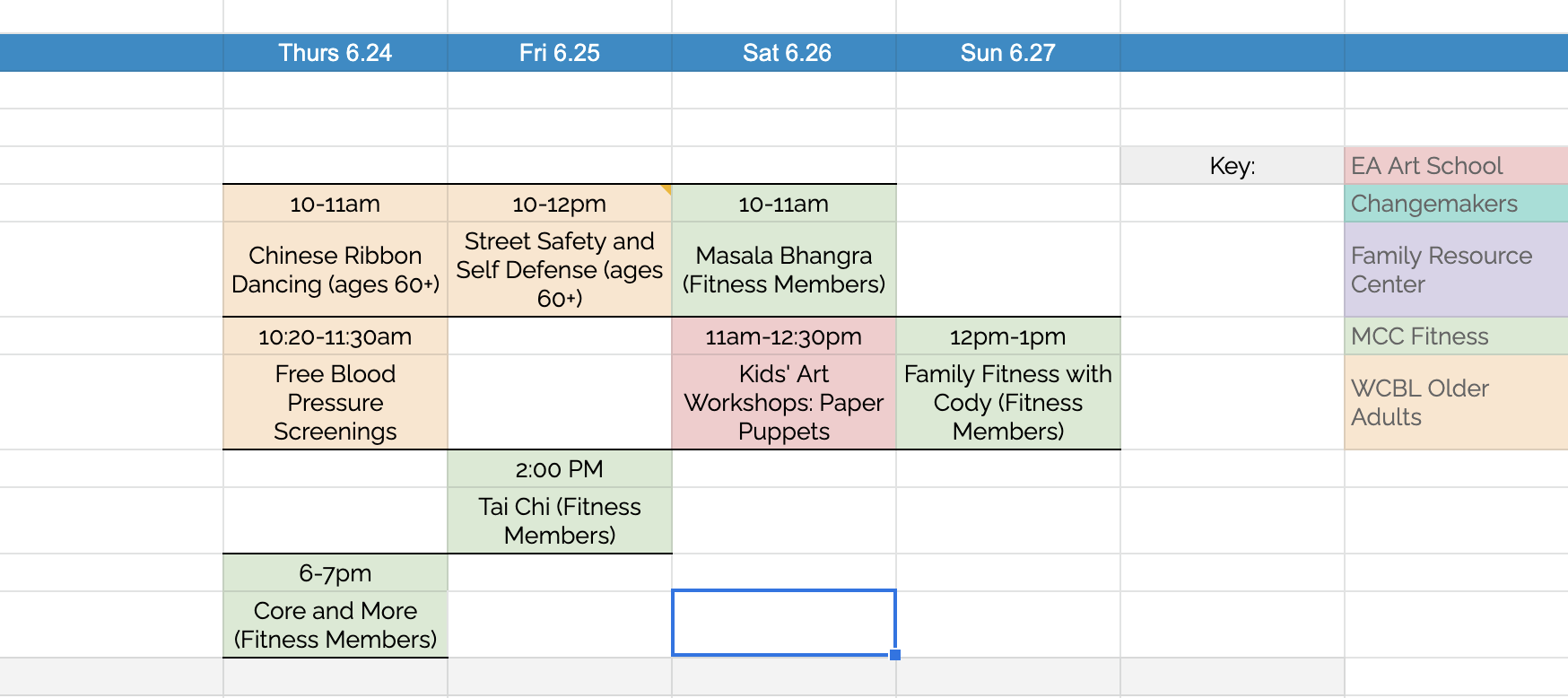 Thursday, June 17 – Sunday, June 20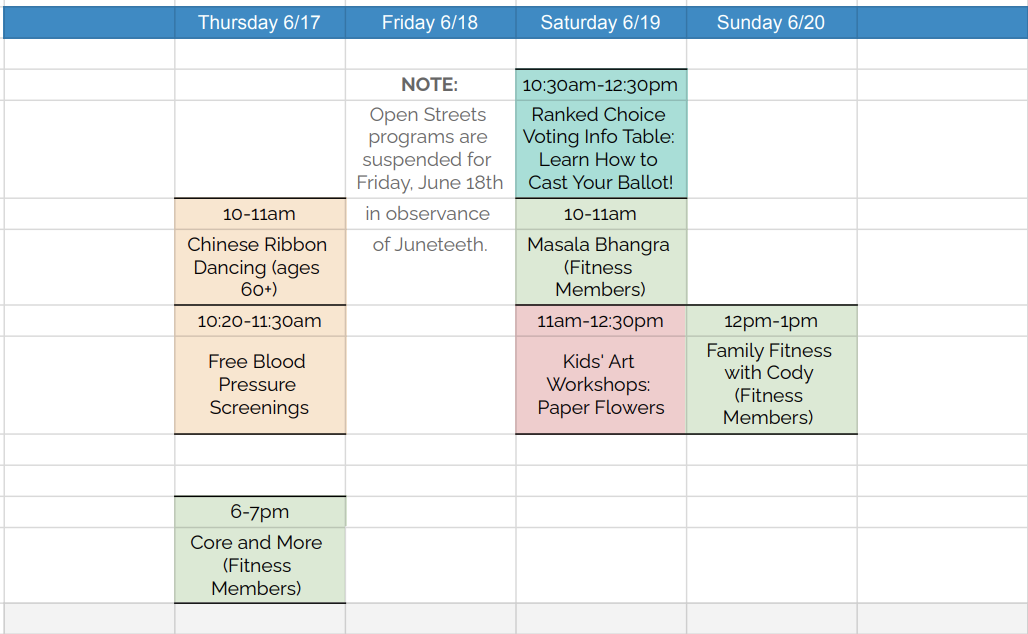 Thursday, June 10 – Sunday, June 13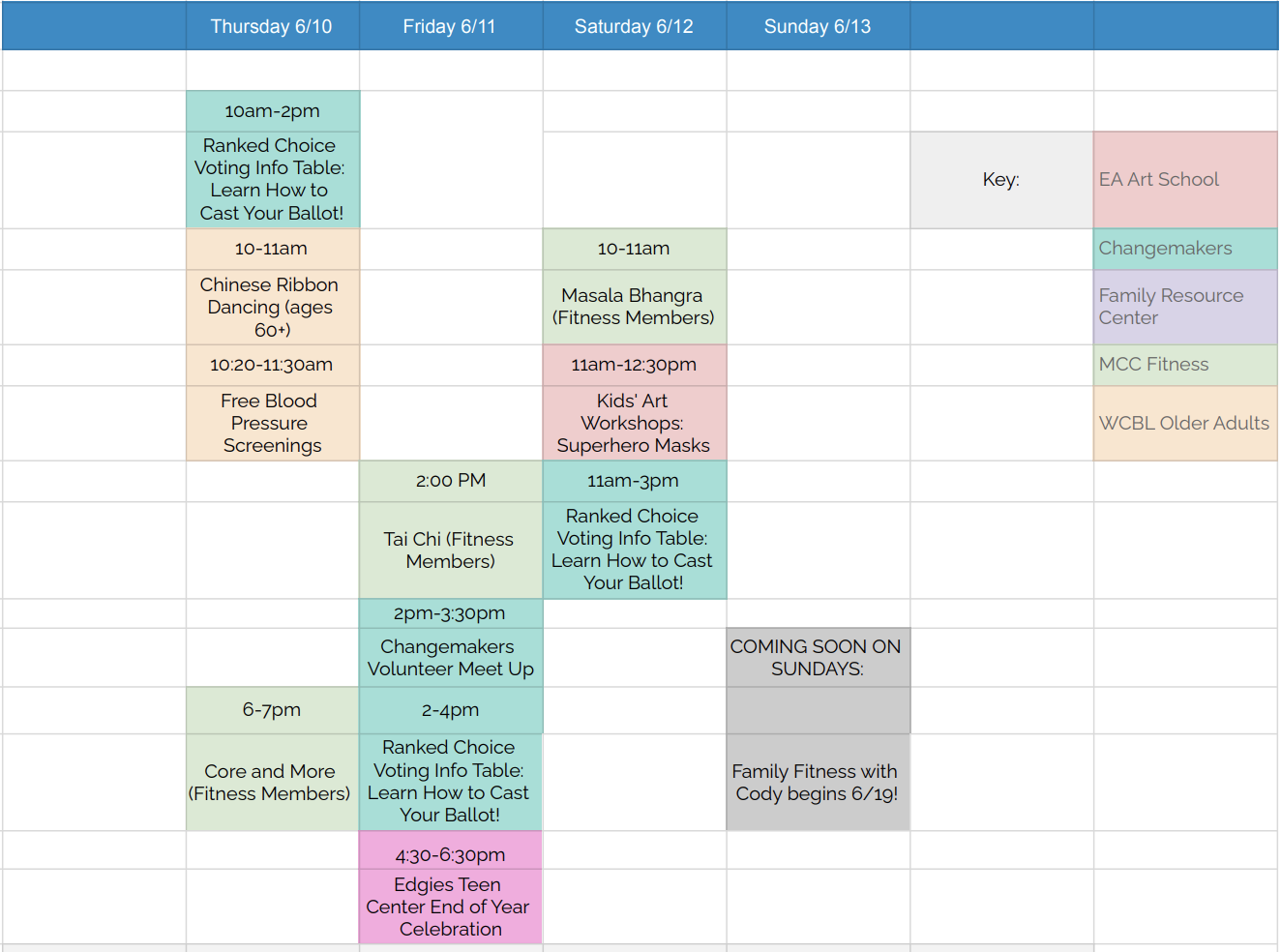 Thursday, June 3 – Sunday, June 6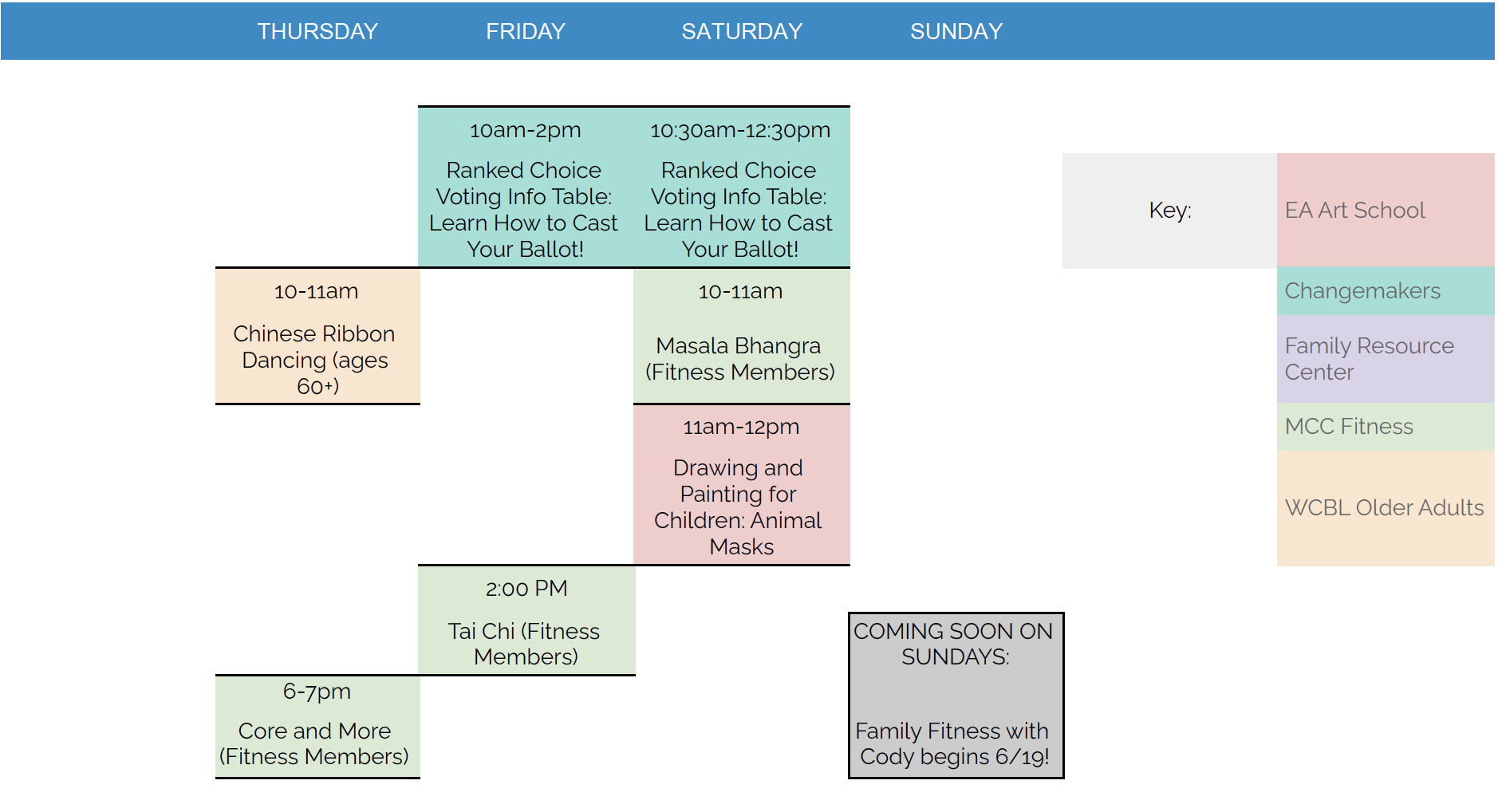 To register visit our programs: