Meet the Family Resource Center Team @ MCC
Jasmine Palmer | Senior Director, Social Work Services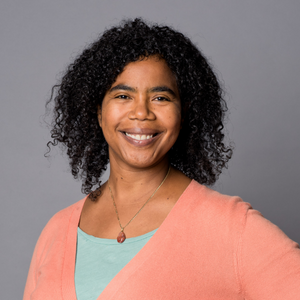 Jasmine O. Palmer is a licensed clinical social worker who has worked in the field of child and family development for more than 20 years.  Jasmine's past experience includes providing counseling for mothers of babies born in the Bedford Hills Correctional Facility; designing a comprehensive family wrap-around support program for the Cambridge Public Health Department; implementing community arts education and wellness programing for the Smithsonian Institution's Anacostia Community Museum and the Kennedy Center; and most recently developing and directing the Early Childhood Education Social Work program at the Educational Alliance's Manny Cantor Center (MCC). Currently Jasmine serves as the Senior Director of Social Work Services at MCC. She designed and established the Family Resource Center (FRC) and currently leads the FRC.
Jasmine holds a Bachelor's Degree in English from Spelman College, a Master's Degree in English from the University of Maryland at College Park, and a Master's Degree in Social Work from the Silberman School of Social Work at Hunter College. 
Maisie Breit | Associate Director, Family and Community Partnerships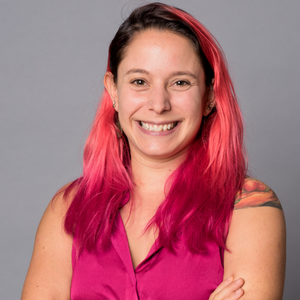 Maisie Breit comes to Educational Alliance with a background in gender-based violence, human rights, and experiential education. As the Associate Director for Family and Community Partnerships, Maisie is responsible for helping to grow the Family Resource Center, making sure it provides the services our clients need, and that our community can equitably access all the FRC has to offer. Before joining MCC, Maisie was a trainer with the NYC Mayor's Office to End Domestic and Gender-Based Violence. Previously, she was the manager of an International Ethnographic Field School in Morocco, and a group leader for high-school cultural immersion programs. She received her master's in Human Rights and Humanitarian Action from Sciences Po in Paris, and a Bachelor's in Women's and Gender Studies and Middle Eastern Studies from Dartmouth College. Maisie is also a native New Yorker, and grew up just north of MCC. 
Kenya A. Campbell | Family Resource Center Manager
Kenya A. Campbell has worked at the Educational Alliance for many years in many different capacities. She began her career as an early childhood educator before following her interest in health and wellness by serving as the Health and Nutrition Coordinator. She also facilitated as the NCFL parenting group for two years. She is currently the Manager for the Family Resource Center where she is able to combine her passion for family wellness and connecting community members to support and services.