Meet the Family Resource Center Team @ MCC
Jasmine Palmer | Senior Director, Social Work Services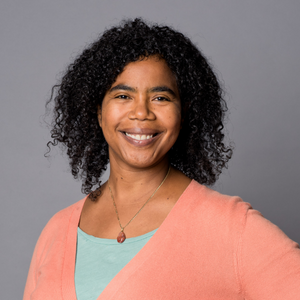 Jasmine Palmer holds a Master's Degree in English from the University of Maryland and a Master's Degree in Social Work from Hunter College. She is a clinical social worker who has worked in the field of child and family development for more than 15 years.  Jasmine's past experience includes providing clinical support for mothers of babies born in the Bedford Hills Correctional Facility; designing a comprehensive family wrap-around support program for the Cambridge, MA Public Health Department; implementing community arts education and wellness programing for the Smithsonian Institution and the Kennedy Center; and most recently directing the Early Childhood Mental Health and Social Work program at MCC. Currently Jasmine serves as the Senior Director of the Community Wellness and Social Work Program at MCC. In this capacity she oversees the site's Family Resource Center and helps to lead the agency's community education and wellbeing initiatives. 
Maisie Breit | Associate Director, Family and Community Partnerships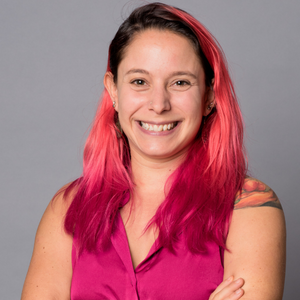 Maisie Breit comes to Educational Alliance with a background in gender-based violence, human rights, and experiential education. As the Associate Director for Family and Community Partnerships, Maisie is responsible for helping to grow the Family Resource Center, making sure it provides the services our clients need, and that our community can equitably access all the FRC has to offer. Before joining MCC, Maisie was a trainer with the NYC Mayor's Office to End Domestic and Gender-Based Violence. Previously, she was the manager of an International Ethnographic Field School in Morocco, and a group leader for high-school cultural immersion programs. She received her master's in Human Rights and Humanitarian Action from Sciences Po in Paris, and a Bachelor's in Women's and Gender Studies and Middle Eastern Studies from Dartmouth College. Maisie is also a native New Yorker, and grew up just north of MCC. 
Kenya A. Campbell | Family Resource Center Manager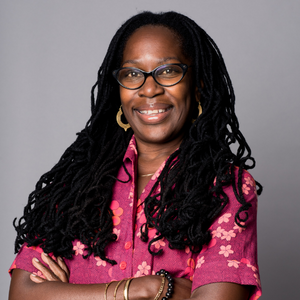 Kenya A. Campbell has worked at the Educational Alliance for many years in many different capacities. She began her career as an early childhood educator before following her interest in health and wellness by serving as the Health and Nutrition Coordinator. She also facilitated as the NCFL parenting group for two years. She is currently the Manager for the Family Resource Center where she is able to combine her passion for family wellness and connecting community members to support and services. 
Annlady Jorge | Social Worker, Early Childhood @ MCC
Annlady Jorge has been passionate about early childhood for most of her life; personally as an older sister, aunt to several nieces and nephews and professionally in her career. Prior to joining the MCC Early Childhood team as a social worker, Annlady worked at NYU's Center for Early Childhood Health and Development for several years, supporting classrooms across NYC implement an evidence based social emotional learning program for children and families. Annlady also coordinated the program's family outreach efforts and protocols for caregiver involvement in the parent program. Annlady received her BS in Applied Psychology from NYU and spent her undergraduate years interning in research labs and clinics dedicated to therapeutic services for young children. She is currently enrolled in a dual masters degree program for early intervention and Family and Child Development at Bank Street College of Education and Hunter College. As a graduate student, Annlady has experience in early childhood classrooms and providing mental health services to young children and families. Annlady is looking forward to joining the vibrant MCC community and working alongside all children, families and staff. 
Justin Gutterman | Social Worker, Early Childhood @ MCC
Justin Gutterman began at [email protected] as a teacher in one of our toddler classrooms and is currently enrolled in the Infant and Family Development program with Bank Street and Hunter Colleges and will be specializing in ages from infancy to three years old. In his current role in our school as part of Early Childhood social work team, his focus will be on early intervention and child care based on the Developmental Interactive approach, encouraging close observation and engagement through play to help children learn and grow. Justin has lived in Brooklyn for the past 12 years and has a wonderful five year old and 2 month old son of his own. Previously, he worked in office and project management after receiving his Bachelor's in Fine Art in 2006. In his increasingly sparse spare time Justin enjoys gaming, the gym as well as drawing and painting and is quickly becoming an expert in reproducing children's cartoons.