Over the coming weeks, we hope to use this space to highlight the essential workers of MCC's community and staff. MCC sends its gratitude to those who are keeping our communities running. If you would like us to feature someone in your life, email us at [email protected].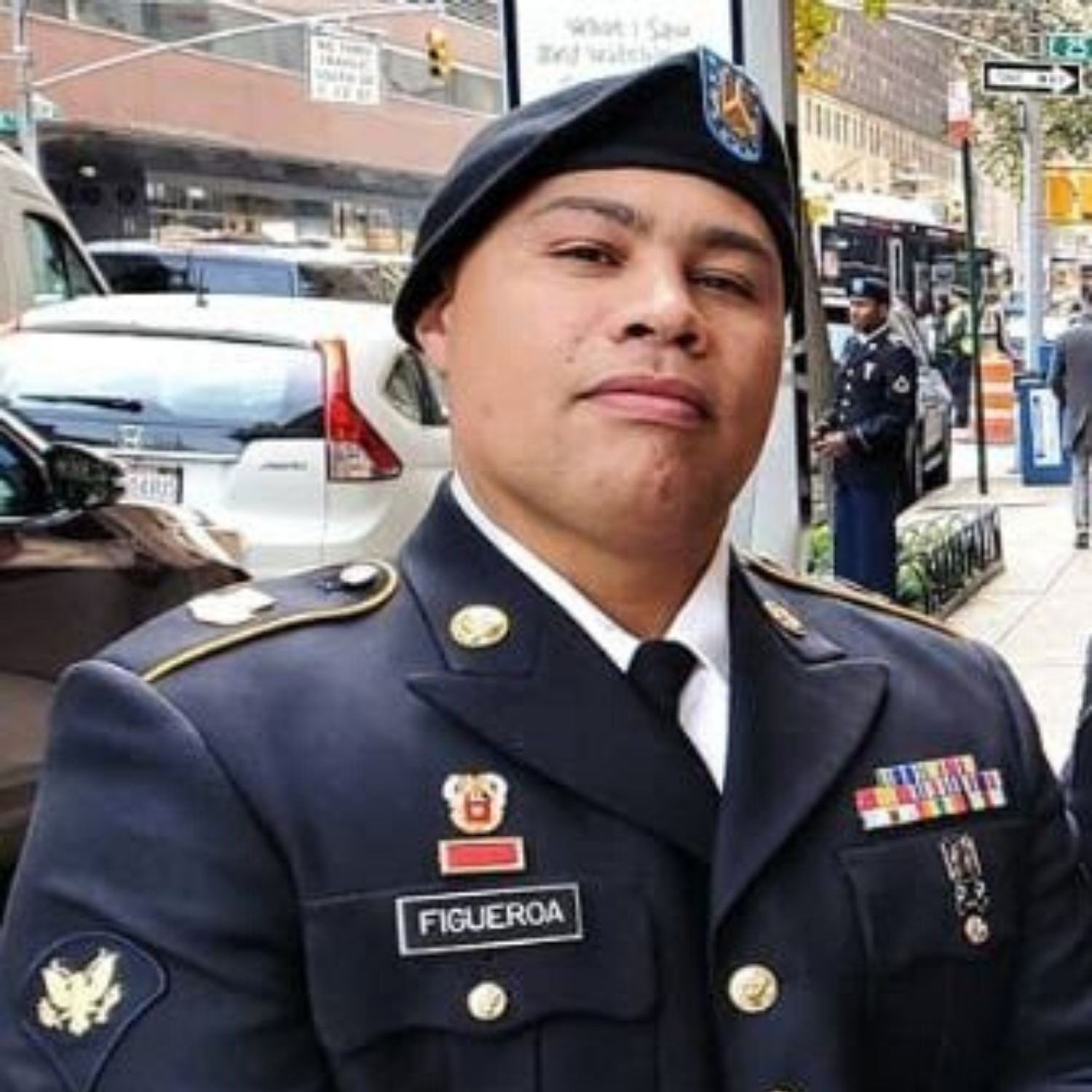 MCC Fitness Member Jose Figueroa
Jose has been activated with the Army National Guard since March 18th. "My team and I are out there in the frontline helping New Yorkers with food distribution, testing centers, and decontamination of public structures. It's been an uphill battle for all of us, but it is well worth it. As a team, we really rely on each other to stay mentally positive. We make each other feel supported and never leave anyone alone when handling tasks. Constantly checking on one another and motivating each other –– especially while we are away from our families –– is crucial to keeping our heads high. We also remind ourselves of the importance of our work and how essential we are to those that are in need. In the military we have a training titled 'Hunt the Good Stuff.' This is recited several times per day. It may be a challenge to see, but there is 'Good Stuff' in everything we go through."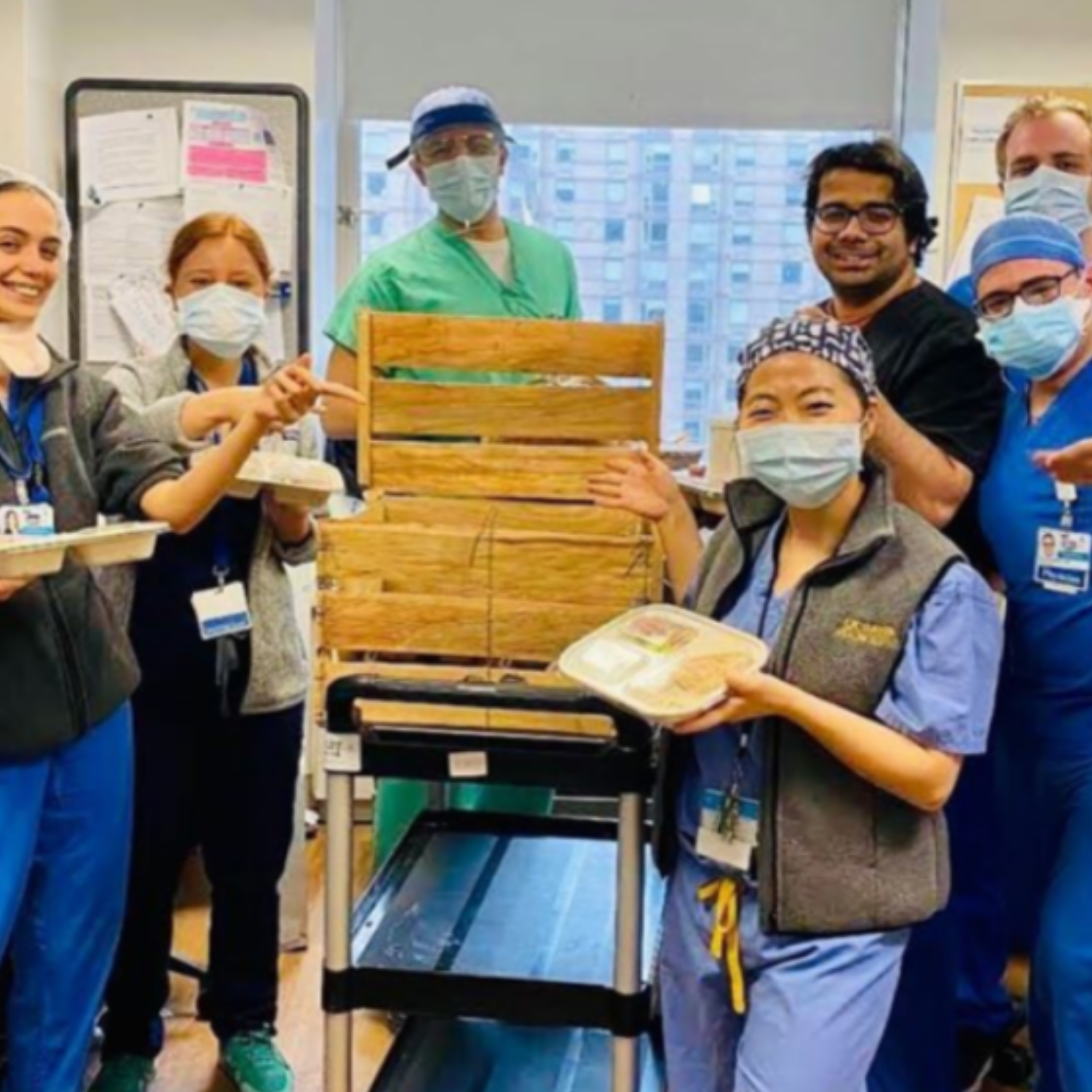 Eastwood Restaurant Workers
MCC Artist Sivan Harlap
For the past four weeks Eastwood have been making meals for local first responders and hospital workers all over the city. They estimate that they have made three thousand meals; now averaging at seven hundred meals per week––all before opening up for take out and delivery at 5pm daily.
For the first two weeks, Eastwood staff were working with the Lower East Side Partnership, providing meals to the FDNY and grab-and-go snacks to the NYPD and EMS on the Lower East Side.
More recently they began working with Off Their Plate, which arranges for Eastwood to make and deliver meals to hospitals all over the city. They have been to Elmhurst, BronxCare, Montefiore, St Barnabas, Mt Sinai West, Mt Sinai Beth Israel, Bellevue and more.
Both organizations collect donations that support restaurants and restaurant workers. With their help, Eastwood has been able to increase their staff hours and further support their vendors, many of whom are struggling because of restaurant closures.
Eastwood shared that it has been an amazing experience working with both organizations. Their staff is grateful to have had the opportunity to serve the Lower East Side, and to help others in our community.
Thank you, Eastwood! The MCC and Educational Alliance staff looks forward to visiting you as soon as we are able.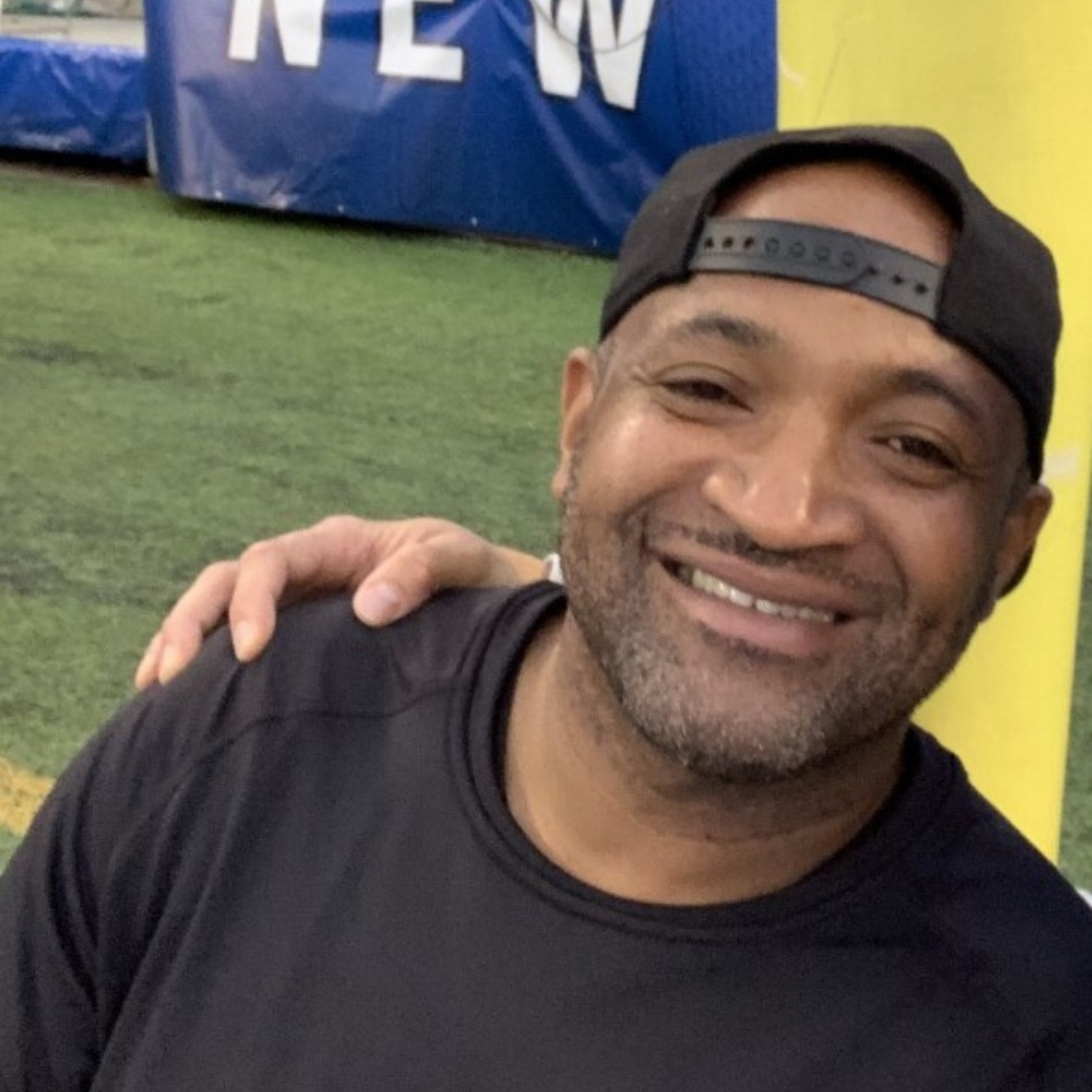 Educational Alliance Staff Member Joseph Paught
Joseph's supervisor Thomas Pagan shares: "Everyone from my team has been working hard, but the work of Joseph Paught, our superintendent at the Podell houses has been especially great.
Joseph has been working seven days a week to complete his regular tasks such as repairs, sweeping, mopping, garbage removal and visual inspections of the entire building. On top of this, he has been working to help stop the spread of COVID-19 in the building by sanitizing, and disinfecting frequently-touched places such as all doorhandles and elevator buttons four times each day. He has also been lending his ear to his tenants to try and help them with whatever might be going on in their lives, and to help keep them from feeling lonely. Because of Joseph's hard work, the older adults in our residential facility–who are especially vulnerable– have been kept safe."